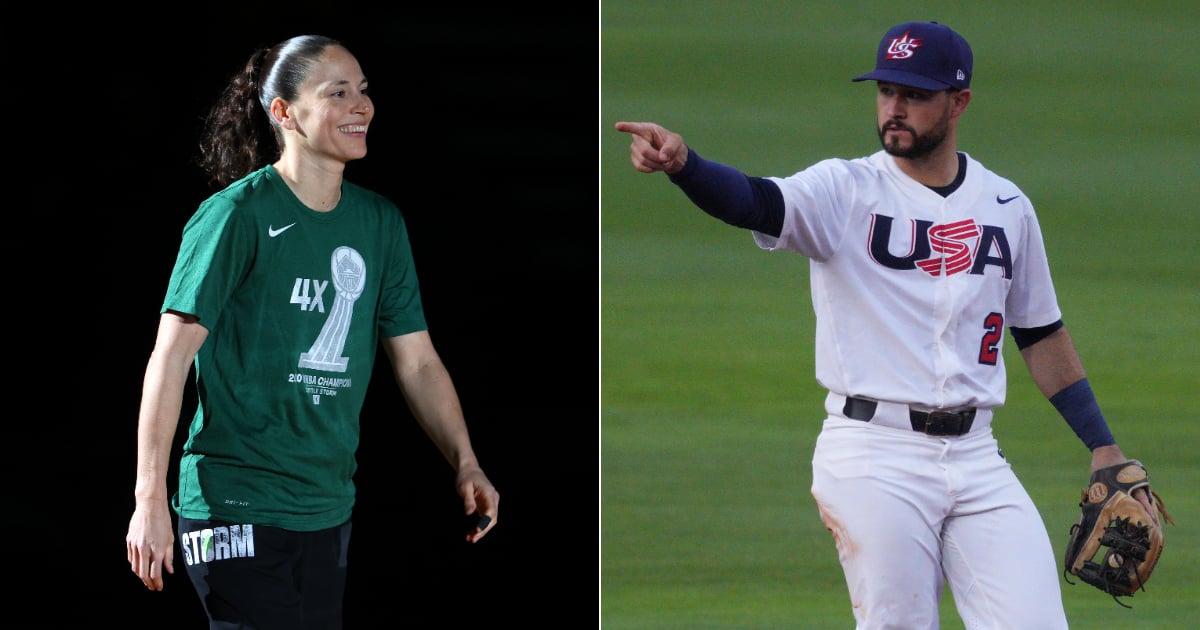 The United States has chosen two stars as the country's flag bearers for the opening ceremony of the Tokyo Olympics: Now five-time Olympic and four-time WNBA champion Sue Bird and Miami Marlin's organizational field Eddy Alvarez, who also won a silver medal in the 2014 Sochi Winter Games speedskating 5000m relay . This is the first time in Olympic history that countries include both a woman and man flag in the opening ceremony.
"Being a first-generation Cuban-American, my story represents the American dream," Alvarez, 31, said in a statement to teamusa.org. "My family has sacrificed so much for me to have the opportunity to wave this flag proudly. I am grateful for my time with US Speedskating and USA Baseball as well as for all my teammates and I am humbled to lead Team USA into Tokyo Olympics. "
Bird, 40, said: "It is an honor that is greater than the moment you have been selected by your other Team USA athletes to represent the entire delegation and it will last forever." She added: "I also know that this is not about me. It's about all the players who either came in front of me and set the tone for what the US basketball women's program is now, and also the players that I have been lucky enough to play with. "

According to Team USA, 230-plus athletes out of the 613 nominated to represent the United States at the Tokyo Olympics will go to the kickoff festivities. Going forward, watch the cute videos where Bird and Alvarez's team find out the news. And see the opening ceremony at 7 ET / kl. 4 Friday 23. July on NBC.