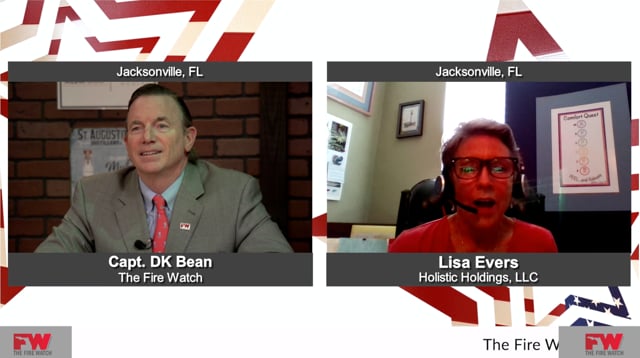 Every week our host Dan Bean speaks on "5 Minute Salute" to veterans who have successfully transitioned from active duty to the business world. This week Dan sat down with Lisa Evers of Holistic Holdings, LLC.

For more information, please visit https://www.nursesempoweringhealth.com.
In which department are you and for how long?: USCGR, 32 years.
How did you spend your time after you finished your service? Did you go back to school? Enter the Private Sector Immediately ?: I have continued travel nursing and graduate school for several years and earned my MA in Health Sciences and Sciences on February 18.
Are you a member of a veterans organization? If yes, which?: The former MOAA member and I actively support the Women Veterans' Memorial Foundation: Charter Member.
What was your career like after you quit ?: Nurse Educator and Change Agent for Resilience and Real Wellbeing: Creates a positive assessment tool, Comfort Quest, which turns the pain scale upside down.
Was there anything or someone who helped you transition from military to civilian life ?: Staying active and engaging with family; Allow time to focus on Grad School FT (thanks to the GI Act after 9/11); and strive to help others deal with challenges. VA Healthcare was also a blessing as it allowed me to PT to work prn.