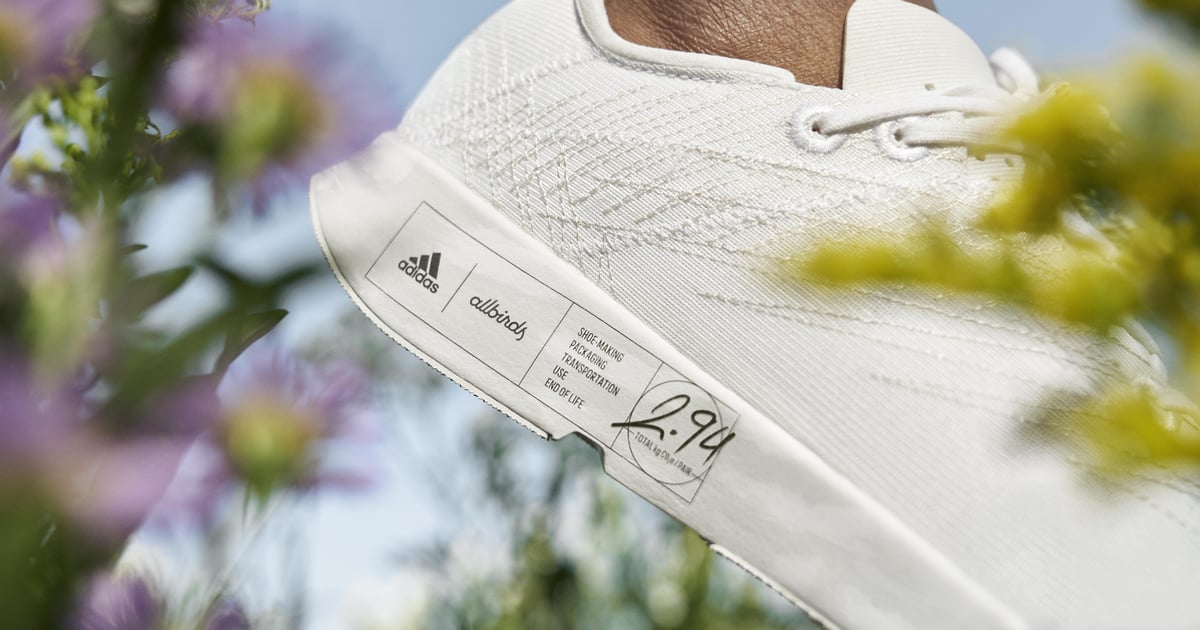 What does it take for two competing sportswear companies to merge? How about a common goal: to create a top quality product and at the same time reduce the CO2 emissions needed to do so. That's what brought Adidas and Allbirds together, and the result is a crisp, all-white running shoe called Futurecraft. Footprints that companies released today. The shoe's CO2 footprint of 2.94 kg CO2e represents the lowest that both brands reach, and Adidas and Allbirds say they did not sacrifice quality to do so.
It helps that Futurecraft.Footprint brings together patented technologies and materials from both brands with a midsole based on the Adidas Lightstrike model mixed with Allbird's natural, sugar cane-based SweetFoam material. In a press release, Brian Grevy, a member of the Executive Board for Global Brands at Adidas, called the collaboration a "call for action for other brands and a milestone in the sports industry that achieved carbon neutrality", combining "Allbirds' knowledge of carbon calculation and experience with natural materials and Adidas footwear manufacturing and performance capabilities. "
Adidas and Allbirds hope their performance will inspire other companies to work together to tackle climate change, added Tim Brown, co-founder and co-CEO of Allbirds. "Our two teams have run as one to create a shoe as close to zero carbon emissions as we could possibly achieve," he said in the press release. "The results are an exciting step forward, and hopefully an example for others to follow."

Futurecraft.Footprint is released today as part of a limited, 100-pair raffle for Adidas' Creators Club, with a broader release scheduled for later this year. Check out more photos of the spotless, eco-friendly shoes up front!