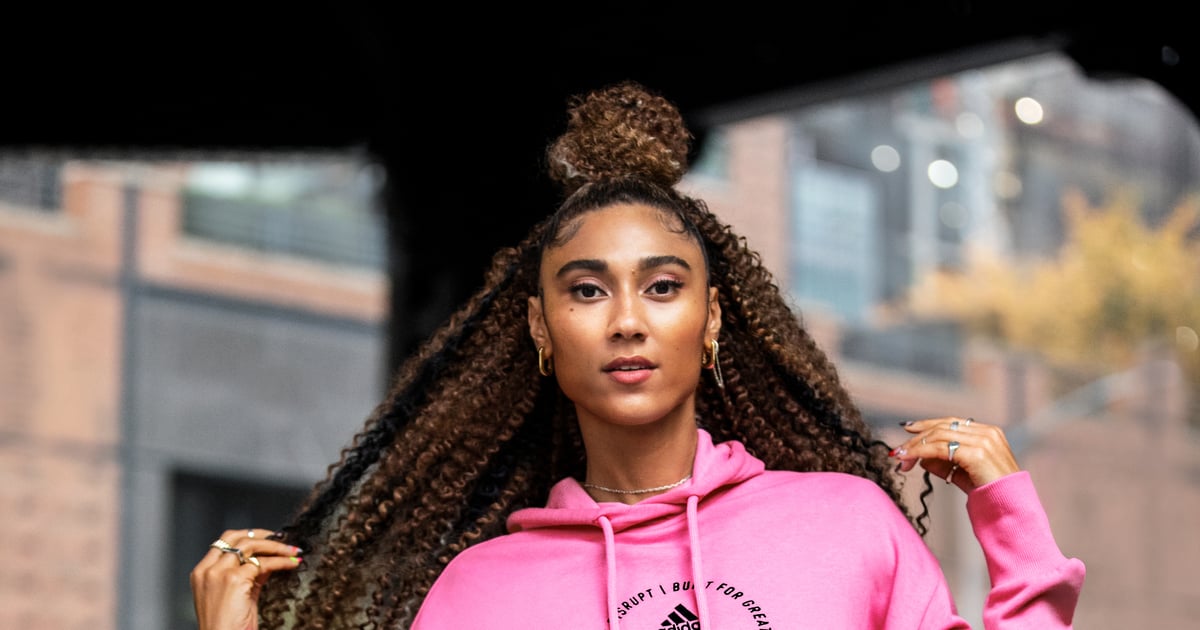 If you are obsessed with sweating it out for a Peloton workout, you can now sweat while wearing some new cool Peloton merch. And not just a new merch: the fitness platform has teamed up with Adidas to launch a collection of performance workout clothes and lifestyle pieces for rest days (also called the Netflix marathon).
What's even cooler? The collection was designed by three of Peloton's best directors: Robin Arzón, Cody Rigsby and Ally Love. The instructors brought their distinctive personalities to the pieces, and the collection draws inspiration from the 90s – popular playlists in Peloton training – with neon pink shades, splatter prints and patterns that draw inspiration from composition books. The styles are available in men's, women's and unisex and vary in sizes from XS to 2X. Adidas and Peloton wanted to make sure they served their loyal community, which has only grown in the last year of the pandemic.
"One of the things that is a priority for both companies and especially my colleagues with instructors is to be able to cultivate community by knowing what it means to not only have it well functional in training clothes, but also want to look good, "Love, there is not only a Peloton instructor, but also an Adidas ambassador," POPSUGAR said. "And it was really the inspiration to find the true intersection or the sweet spot between style and functionality, knowing that our society is so diverse and leaning into this concept."

And while there are plenty of black and navy blue pieces in the collection, Love wants people to be comfortable breaking out of their comfort zones and wearing color. "We want this to be bold. We want to tell and tell the truth about who we are. We want to stand out among our community," she said. "We do not want you to feel comfortable just wearing black. We want you to dry and dream bigger and bolder. And so we wanted it to show up in this collection."
It is clear that the clothes were designed by the instructors, who are known as much for their personalities as their ass-kicking workouts. This shows in how they motivate their community, the anecdotes they spray throughout the class, and probably most importantly, their music. Love said she has three genres that are her favorite to teach: pop, hip-hop and country. "I would never have believed in a million years that I would love country," Love said. "But when I was first introduced to colleagues with instructors in the Peloton, I was like, 'Hold up, country is pretty dope. There's a mood here I need to explore.'"
Scroll forward to get a sneak peek at the top of the colorful and fun collection, and get excited to shop it on March 25th when the items can be purchased. BRB, setting a calendar reminder.