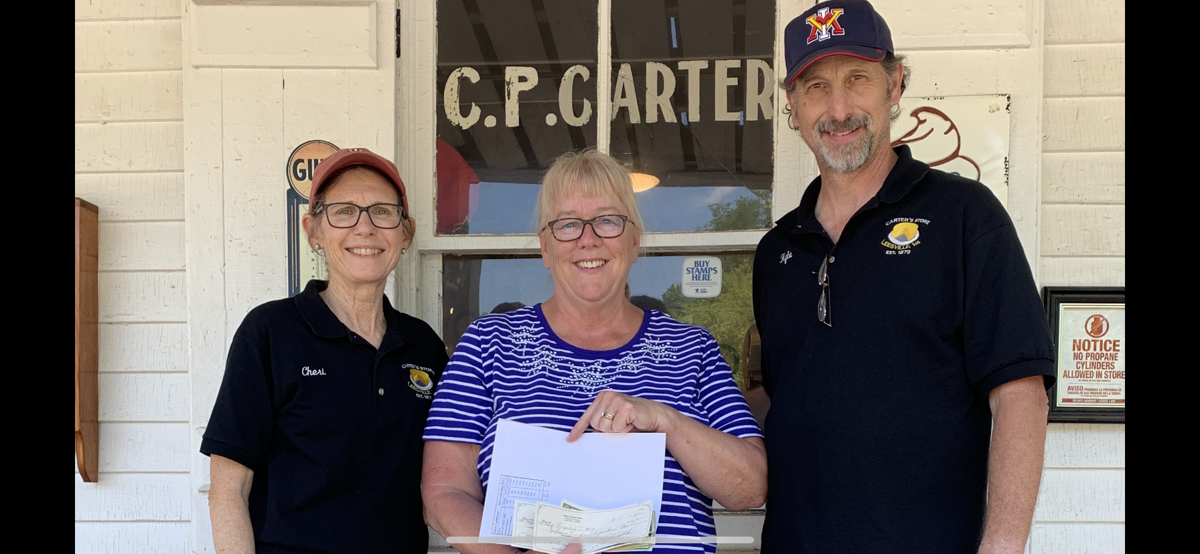 Carter's General Store, Deli, and Outpost hosted a vintage car show on Memorial Day Weekend to help Frankie Davis, a Campbell County Utilities and Service Authority employee of more than 30 who recently suffered a serious injury.
Kyle Goldsmith, who owns Cheri Carter's store with wife, said Davis and wife Brenda have long been friends and supporters of the Goldsmith family. Frankie Davis is also the brother-in-law of Kyle Goldsmith's brother Bruce.
"When our family was either celebrating or suffering loss, Brenda would come from Rustburg with bags of groceries, drop them, and run with no reward or praise," said Kyle Goldsmith. "I've always noticed it and even wondered how it would one day benefit her. I know God knows everything, so it is a privilege to take advantage of the business that I am blessed with. "

Davis fell from a platform tower about 25 to 30 feet high last fall during a clay pigeon shooting competition he has held for years. He has suffered multiple suture fractures and traumatic brain injury. After spending months in hospitals and assisted living facilities, Davis was able to return to his family with the help of Ms. Vivian Farmer and her home nursing team. Those close to him have said that Davis is wonderfully fine and able to speak. He is a little agile, but has lost sight in the right eye.
Kyle and Cheri Goldsmith gave all of the proceeds from their car show to Brenda Davis and plan to continue accepting donations to help cover medical expenses for the Davis family until further notice.
Event sponsors include Carter's Store, Tim's Body Shop, HT Hackney, Campbell County Land and Cattle, Altavista Water Treatment, the Roy Family, Joe Kirkland, Keesee Family Properties and the Campbell County Water Authority.