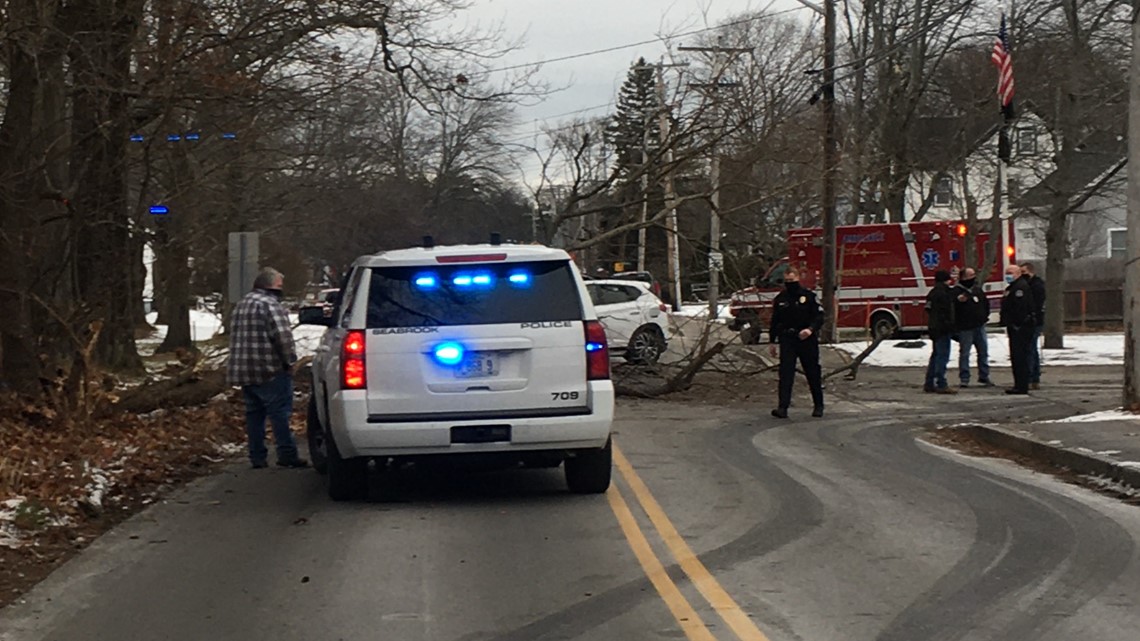 Rachel Frost of Hampton, New Hampshire, died Tuesday afternoon after an accident on Railroad Avenue in Seabrook
SEABROOK, NH – A woman is dead after being ejected from her car near 43 Railroad Avenue in Seabrook on Tuesday afternoon.
At around 1:30 p.m., officers found a white SUV in the middle of the street and a female victim lying on the street. She was later identified as 35-year-old Rachel Frost from Hampton.

Spectators were performing CPR on frost when officers arrived. Seabrook officials continued to perform CPR until firefighters arrived on the scene. The frost was taken to the Seabrook emergency room, where she was pronounced dead.
A preliminary investigation found that Frost was traveling west on Railroad Avenue in a Hyundai Tucson in 2019 and did not notice a curve in the road. The car crossed the lane to the east before bumping into a tree, turning, throwing frost, and resting on the road.
A dog in the car was transported to a vet for examination.
Railroad Avenue was closed for about an hour while officials investigated the incident.
This incident is being investigated further. Anyone with additional information on this case should contact Officer John Mounsey of Seabrook Police Department at 603-474-5200.