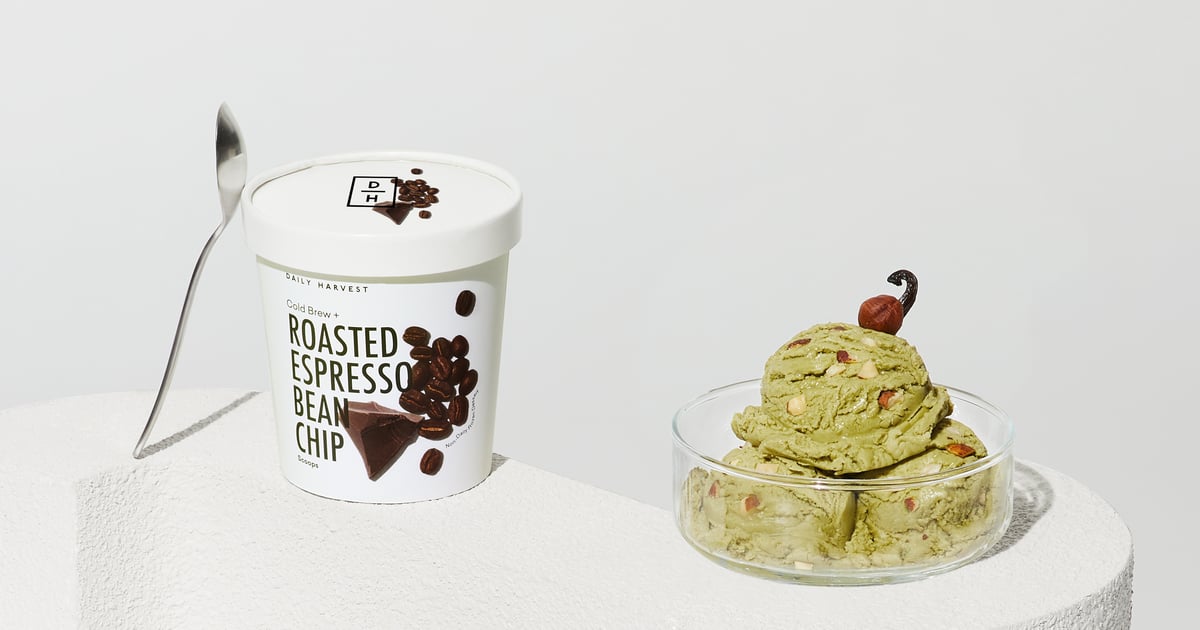 I am lactose intolerant, but pretend I am not (much for digestion in my digestive system). Cheese plates? Yes please. Pizza? I do not care if I do. Milkshakes? My favorite dining room treat. The problem is that it destroys my gastrointestinal health, and apart from feeling crummy, large amounts of dairy are not good for my PCOS.
So recently, I have taken a more proactive approach to cutting out dairy as much as possible. Fortunately, I can still enjoy ice cream this summer, as Daily Harvest has released two new dairy-free ice creams called Scoops. The problem with many milk-free ice creams is that they are typically made with coconut and coconut cream, so coconut tends to be the dominant flavor. These Scoops, on the other hand, contain zero ingredients in coconut and are instead made from organic cashews. What you get is the actual taste of the ice cream, which is Pistachio + Toasty Buttery Hazelnut Crunch and Cold Brew + Roasted Espresso Bean Chip. They are also free of gums, fillers, additives, refined sugars or carrageenans.
Scroll through to read how they taste, find out their nutrition information, and where to find them. Summer can't come fast enough!