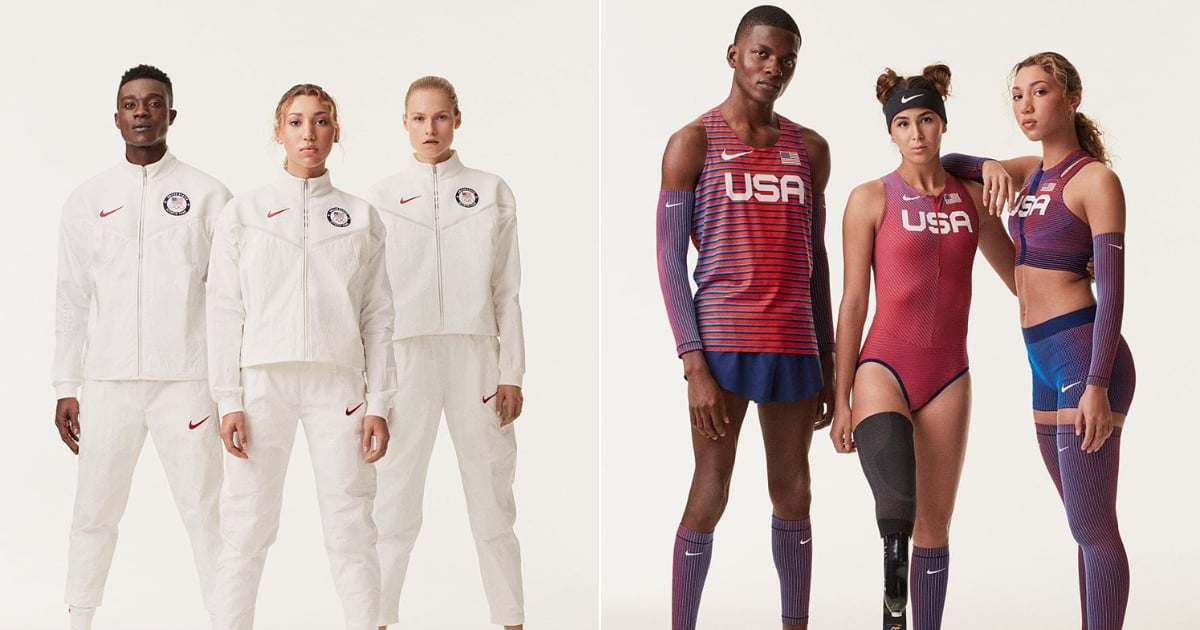 The 2021 Summer Olympics are coming soon and Team USA unveils uniforms as we go. First up? Four new team uniforms plus the team's medal stand clothes.
Football, basketball, athletics and skateboarding all have an elegant and simple new look with permission from Nike, which has been delivering Team USA's Olympic podiumsuits since 2006. Fans on Instagram were especially in skateboarding fit, new this year as the sport makes its Olympic debut. Skateboarders show off their unique styles both on their boards and through their fashion outside of the games, and that creativity is what many of them, including medal-aspiring Brighton Zeuner, love most about the sport. Team USA's skateboard uniforms embrace this individuality with abstract, colorful designs on classic polo and V-neck shirts.
Basketball also went for a classic feel with a distinctive red uniform to the women celebrating the 1996 team that won gold and began a dynasty. The football uniforms mix things up with blue and red stripes on the away jersey and subtle retro stripes on the white set. Track and field athletes want a sleek, red-and-blue zebra stripe look that we already love.

For the medal stand, Nike introduced an all-white ensemble with cropped pants and jackets that are "new imagined version[s] of Nike's famous Windrunner, first introduced in 1979, "according to a press release. In another move we welcome, the unis medal stand is 100 percent recycled, the jackets from recycled polyester and the pants from recycled nylon." Rubber elements, such as the US Olympic and Paralympic team logos on the chest, are made with Nike Grind materials that consist of recycled rubber, "said Team USA.
The brand takes its queue from the Tokyo Organizing Committee, which has announced that the 2021 Olympic medals will be made from 100 percent recycled materials. In the Olympic Village, athlete beds are made of cardboard and recycled into paper when the Games are over; mattresses are recycled into plastic.
Check out the new Team USA looking ahead and keep an eye out for more consistent revelations as we get closer to the opening ceremony!