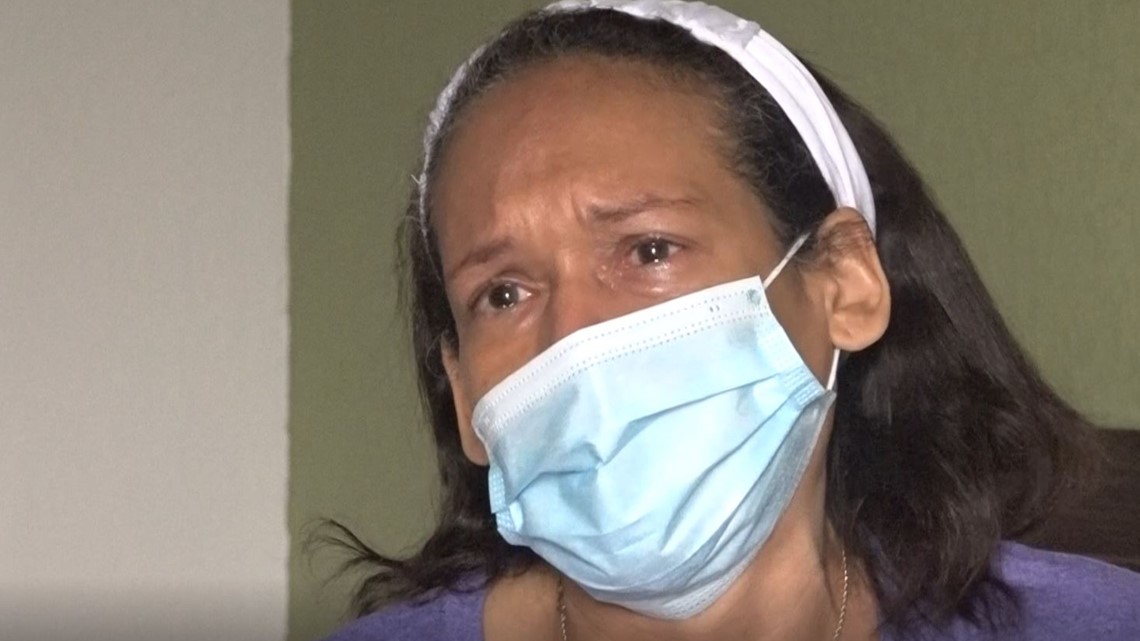 Reportedly, the MP was at fault, but a settlement with the sheriff's office will only cover $ 200,000 due to "sovereign immunity".
ST. JOHNS COUNTY, Fla. – It's been almost two years since a First Coast woman was nearly killed in an accident with a St. John County MP, and now she suffers more than ever.
Jenny Perez's medical bills have hit approximately $ 6 million, she is still in debilitating pain, she has lost her fiancé and caregiver, and she is on the verge of becoming homeless.

According to reports, a St. Johns County MP spun on her motorcycles in April 2019 in front of Perez and her fiancé Tom Eiland.
The MP was reportedly to blame, but a settlement with the sheriff's office will only cover a fraction of Perez's medical bills as the law limits payouts from government agencies to no more than $ 200,000.
When Perez worked with her lawyers to get enough money to pay her medical bills, she survived with her fiancé. Eiland would take Perez to her appointments and take care of her physically as she is still in significant pain and health complications.
Perez's fiancé Tom Eiland died of COVID-19 a few weeks ago.
"I lost him in no time," said Perez. "It was so quick."
Perez and Eiland lived together, but since Eiland had no will, all of his belongings went to blood relatives. Perez now has none of the life they built together.
"It's the worst nightmare because what should I do?" Said Perez with tears.
Perez no longer lives in Eiland's house and lived in a hotel for two weeks. On Friday she has to go to sleep in her car.
While Perez swallows her pain medication, she is bombarded with calls from loan collectors. It's getting harder and harder to take things day by day.
"People say if you're still here it's because God wants you to and you have a job to do," said Perez. "But I do not understand. I really don't. "