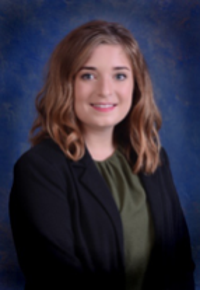 Grady Memorial Hospital expanded its services through the admission of Dr. Rory Troub – Board Certified in Chiropractic and Physiotherapy – expanded to include chiropractic.
Dr. Troub was born and raised in Chickasha and graduated from Saint Gregory's University in Shawnee, Oklahoma. She received her PhD in Chiropractic from Cleveland University in Kansas City. Dr. Troub specializes in musculoskeletal disorders such as back and neck pain, headaches, sports injuries, pregnancy, pediatrics, chronic diseases and general ailments.
Dr. Troub was born at Grady Memorial Hospital. She attended Friend Public School and graduated from Chickasha Public School. Part of her immediate family works at Grady Memorial Hospital, and she is excited to return to the community that made her what she is today.

Kean Spellman, CEO of Grady Memorial Hospital, said, "Dr. Troub will add a new service to our range of services in the Medical Center. For a few years now, people have asked me if I would like to add chiropractic services to our campus. I believe that Dr. Troub comes to us at the right time and in the right place. " Dr. Troub will be based in the Pain Management Professional Building at Grady Memorial Hospital.
To learn more, contact Emily Miracle (405) 779-2496 or Ty Pool (405) 224-2100.