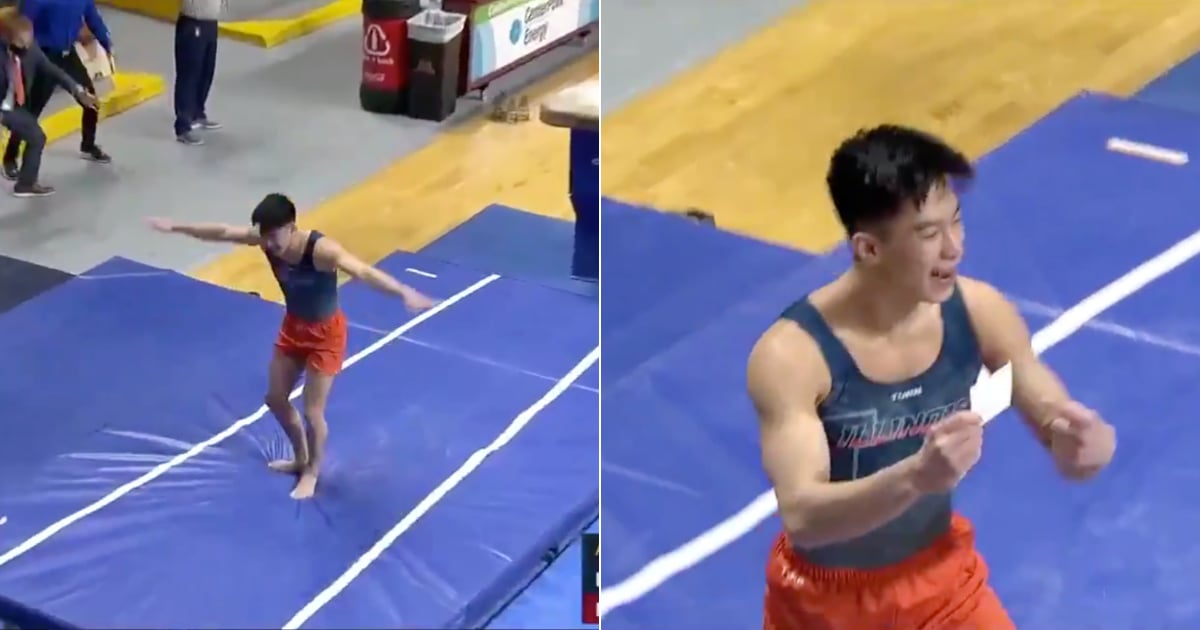 . @evanmanivong ties his career high with a 14,750!
We're also not sure what was on that card … 😅 # Illini 🔶🔷 pic.twitter.com/jAEcd0L1ub
– Illinois M Gym (@IlliniMGym) March 22, 2021

Driving at full speed towards a stationary object (as described by Haley Graham in Stick It) is scary, as is the clipping to and from the vault. So keeping the landing after turning and twisting in the air repeatedly is incredible in itself, but University of Illinois gymnast Evan Manivong, a sophomore, added a little extra flare to what appears to be a solid Tsukahara (" Tsuk "too short) with two and a half turns in a fixed position. When he landed this vault, seen above, he pulled a flash card out of his jersey and proudly displayed it. Spoiler alert: it was his COVID-19 vaccination card!
"It's my vaccination card … go and vaccinate everyone!" Manivong, who was just named the College Gymnastics Association's regular season All-American on the Vault, wrote on Twitter afterwards. He received a 14,750 for this vault on March 22, which tied his career height (note: men's collegiate gymnastics does not score out of a 10.00 as women's gymnastics; it uses the same scoring system seen in elite gymnastics). The way to go, Manivong: you got a solid landing and a vaccine stick stuck in your arm to help the United States gain herd immunity. That's actually the distinction!