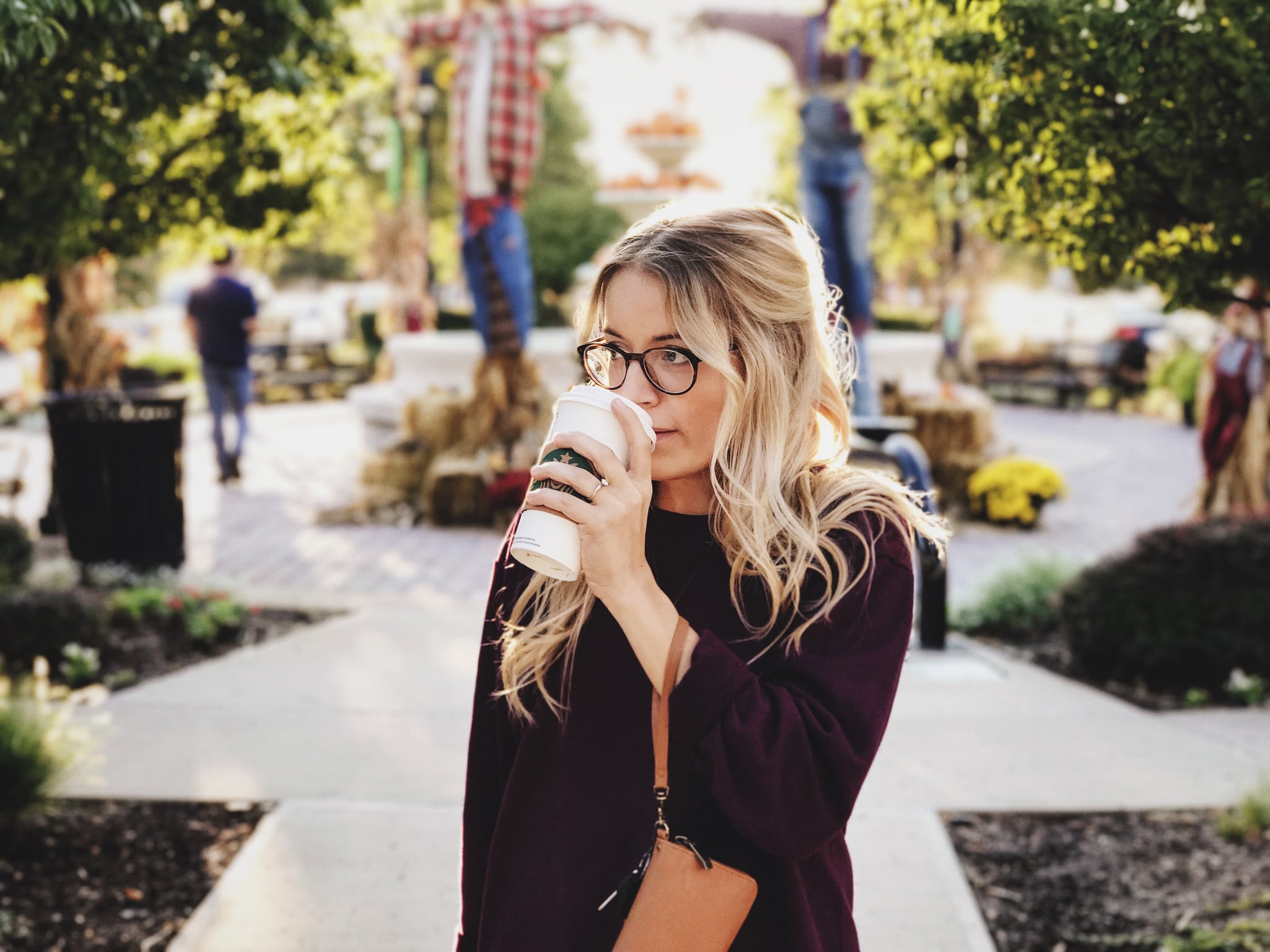 When you start to feel a little crisp in the air and people start changing their flip-flops and tank tops out to scarves and boots, it can only mean one thing: the Pumpkin Spice Latte season is upon us. And although there is nothing like indulging in a creamy and super sweet hungry pumpkin flavor on a cool autumn day, sometimes you just want something a little lighter.
Luckily, whether you're a team pumpkin-spice-all or more of a purist when it comes to cozy drinks, your local Starbucks barista can whip up some incredibly satisfying, seasonal drinks made with better-for-you ingredients. If you are ready to get your fall started while still making healthy choices, there are some drinks you can try for size:
Chai te: Naturally tasty without added sugar, a hot cup of Starbucks Chai Tea is filled with autumn favorites such as cinnamon, ginger and cloves – as well as a boost of healthy antioxidants. If you need a little sweetness, add a touch of stevia.
Oatmeal Latte With Pumpkin Spice Topping: If you fancy the taste of a classic PSL, but can do without added sugar and calories, order your choice of a latte made with oat milk and ask the barista to add a sprinkle of the coffee shop's Pumpkin Spice Topping. The bit of cinnamon, ginger, nutmeg and fat will deliver the same cozy, falling vibes without the sugar rush.
Steamed apple juice with a sprinkle of cinnamon: Freshly steamed 100 percent apple juice is as good as cider, but without added sugar or artificial flavors. Ask for a sprinkle of cinnamon on top for a little extra fall flavor.
Mixed coffee: Caffè Misto is a one-on-one blend of brewed coffee and steamed milk — a simple yet perfectly satisfying cup for a cool autumn day. A Tall Caffè Misto made from milk contains five grams of satiating protein, which gives this drink a little endurance.
Skinny Cinnamon Dolce Latte: This combination of espresso, steamed fat-free milk and Starbucks' Sugar-Free Cinnamon Dolce Syrup will only set you back 100 calories when you order a Tall, and it's so hot and inviting.
Honey Almondmilk Cold Brew: If the weather doesn't quite require a hot cup of joe, try this satisfying cold brew. Made with only cold brewed coffee, almond milk and a touch of the coffee house's honey mixture, a Grande contains only 50 calories and packs a punch in the nutrition department. Consider asking your barista to replace the honey mixture with a little real honey for even more antioxidants.