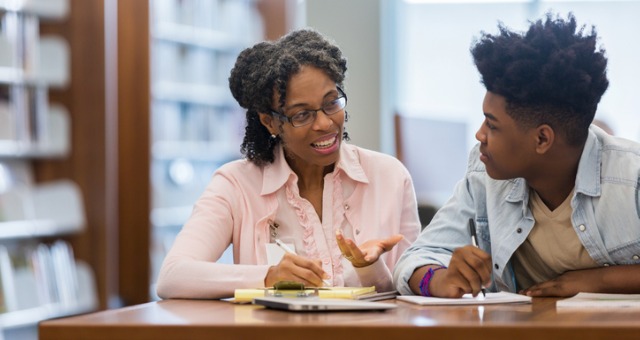 There are numerous expectations in any faculty role, many of which are learned on the job. In my case, when I became a student advisor, I was scared. I imagined that I had to wear a lot of hats – those of a program advisor and course approver, as well as some sort of advisor, professional role model, and resource expert. Prior to initiation, I had seen other faculties offer advice to simply prepare students for course preparation for the next semester, but I knew I wanted to be more holistic in my approach, especially given the ever-increasing diversity of students in the academic field . I understood that counseling was an opportunity to enhance a student's college experience. I would go so far as to say that I believe that good advice can even help some students move on and stay in their programs.
The existing literature on holistic counseling methods overlaps with development counseling, which describes the student-centered nature of counseling (Bland, 2003; Gries, 2013). The essential principles of both are that the counseling must form the basis of the counseling encounter, taking into account the personal, developmental and educational needs of the students. Consultants who are interested in designing their counseling with these approaches should think about the importance of a strong consultant-consultant relationship for themselves. Adopting such a perspective means that the counselor will use their professional experience to work with students to encourage personal growth and development so that they can navigate our higher education systems, think about constraints on their own, and look for resources to put them into Enable them to successfully complete what they have started. Counselors should be armed with open-ended questions that not only help determine mastery of course content and course completion, but also stimulate discussion of obstacles that could affect positive program outcomes.
I decided to ask my students a question, "Is there anything I should know about you to prevent successful completion of the program?" This question may sound therapeutic, but I've found that student responses are always something are similar – a little joy followed by a self-search and an authentic and insightful answer – with some of the answers particularly striking to me. At first, a student looked at me like I was a mind reader, almost to say, "How did you know?" She had recently divorced and, given her young age, seemed open to the opportunity to speak about how this change in her life affected her school work. Another student told me that she was hearing impaired. I had wondered why she seemed to hold onto my every word and initially felt that she might be critical of what I said. That question opened up an opportunity for us to talk about some of the accommodations she had used in her previous school and how important it was for her to connect with someone in our current university system. I got the impression that maybe she decided to get involved instead of looking for options that would help her improve educational conditions. One final memorable result came from a high school student who was highly motivated despite apparently struggling to manage school and private life. She confided in me that her father did not support her main decision. She also shared that she regularly felt she was proving something throughout the program. This initiated a discussion of self-care, alternative sources of support, and overcoming feelings of inadequacy (reflecting another of our advisory roles as an encourager). Her regular updates on the subject led me to understand that she had developed a sense of confirmation that she had chosen the correct major for her personal goals. I have countless other examples of the positive effects of that one question.

I found that asking this simple question also matters personally. It enables me to get in touch with my advisors and gain their trust while aligning them with their curriculum. Somehow this question encourages a very different answer than a simple one, "How are you?" I found that this somewhat generic question was always answered with a socially acceptable comment such as "I'm fine". Sometimes I think the students don't want to bother you, or that they feel like you are just having mandatory conversations.
My recommendation is to ask students this one question, "Is there anything I should know about you that would prevent them from completing the program successfully?" every semester when you have a counseling session. As discussed in the literature on development advice, advice must be given consistently. It is amazing how much can change in student lives, especially for those who are struggling to fit into our academic system (e.g. first generation; international students; those who use ESL; LGBTQI +). Take notes on students' comments and use them to generate a discussion on the next council. This won't take long, but it can make your advisor's life better. Looking back on my experience as a first generation student, I wish someone had taken the time to do the same by asking me this particular question.
Melissa Mokel is an Associate Professor of Nursing at the University of Saint Joseph in West Hartford, CT. Her overarching research program focuses on health disparities, health beliefs / behaviors, and culturally competent communication that underlie her work in the teaching and learning fellowship.
References:
Boring, Sharon Morris. "Advice from adults: storytelling or coaching". Adult Education 14, No. 2 (2003): 6–9.
Gries, Thomas J. "Academic Development Consulting: A 40-Year Context". NACADA Journal 33, No. 1 (2013): 5-15.
Read More Now