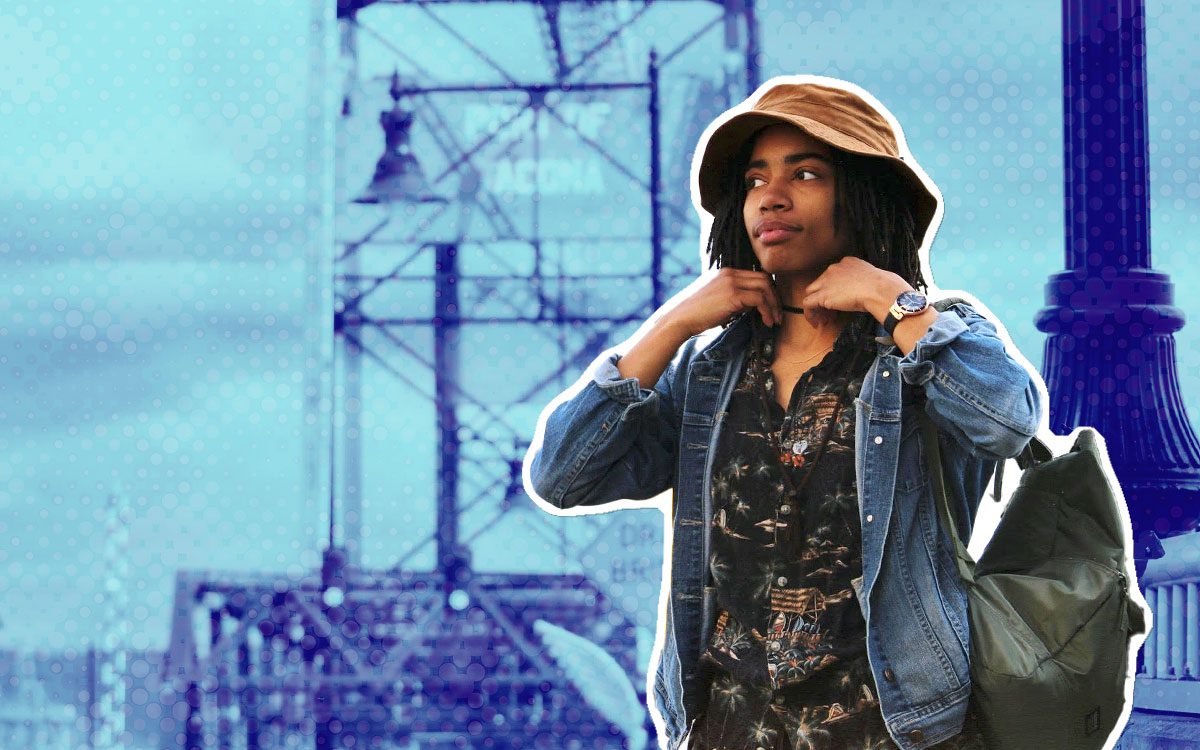 Over the past year, the national race census has sparked discussions about equality and discrimination in almost every part of our society. Acknowledging some of the advances that have been made, there is still much work to be done for the child welfare system to address deep racial gaps.
Like many black children in the youth welfare system, I grew up in foster families who will not have and will not share the same life experiences as me. From the age of 4 to 16 I lived with a Filipino foster mother and a white foster father. Spending my development years without a black parent was challenging, and while I received physical care, there was a lack of emotionally and culturally sensitive care. I had to be holistically supported, encouraged and celebrated for who I was. Instead, I heard anti-blackness. My foster parents made fun of my nose or hair that nobody had taught me properly. These micro-aggressions influenced my self-image and it was years before I even heard the term "self-love".
The trauma suffered and the resulting behavioral problems were treated as a burden and something to be remedied. I was prescribed psychotropic drugs for the first time at a young age – long before I could comment on them. Within the first week of school, a teacher recommended that I get tested for ADHD and I stayed until I was 18 on a dose that had been prescribed for me for so long and for such a young person. I had never been consulted or enlightened about my own physical or mental health. Instead of working with me, medication was used as a patch to address perceived "problems". Studies show that a diagnosis of attention deficit disorder can often be a symptom of trauma. This is particularly widespread in black child communities, including those outside of the child welfare system. Instead of medication, a little TLC and psychological support could have done a lot. I can't help but wonder if I would have been medicated if I had been paired with a black foster parent couple or had been involved in the discussions about my health.

Unfortunately, trauma and damage due to racial differences are too common. Although black and brown children are overrepresented in foster families – and almost twice as often given outside care as white children – there are disproportionately fewer black and brown foster parents. For example, in Washington state, where I grew up, a family work specialist wrote in a 2018 comment that only 6.5 percent of foster families are black. This distorted representation – of both children and foster parents – is fueled by out-of-home placement. Many color communities have been harmed by disproportionate investigations that have resulted in family separation, suspicion, and fear of interfering in the system.
This trauma is preventable. There are clear steps we can take to keep other children from knowing what I've done. We need to invest in reaching out to colored communities and dismantling the structural racism that primarily builds distrust by keeping families together. We have to offer cultural competence training for foster parents of black and brown young people who cannot be placed in black and brown families. The daily experiences of colored children are accompanied by unique needs and struggles. We need support within the child care system to recognize these differences, to break down barriers and to provide children with the services they need for mental, physical, emotional and spiritual health.
Given the varying ways in which color communities are over-controlled and targeted, this is a matter of physical security. It is important to have the conversation and explain to the youngsters that they may be perceived differently and at higher risk than other children. Likewise, children need to be educated and included in their own health care. With age-appropriate language, we can educate children about difficult topics that can develop as they age. Cultural training, including teaching foster parents how to have these conversations, is critical to reducing racial disparities within the child welfare system.
I have fought for the self-love I now own and work to ensure that other foster children receive the support they need so that self-love is cultivated throughout their care-giving experience. Through community discussions and participation in organizations that drive political change, I hope to support youth experiencing foster care so that they don't have to find their way around on their own. We can transform the child welfare system into a child welfare system that supports every child holistically. Nobody should experience the racism that affects many young people in care today. We can begin to address racial inequality by recognizing the diverse needs of young people and providing them with the support they need.
After spending most of her childhood in foster care, Brittney wants to use the growth and knowledge she has gained through resilience, community engagement, and employment opportunities to help other teenagers who have experienced foster care. Brittney hopes to work from within to find simple solutions to counter racial inequality and the institutionalized, structural racism that affects all youth in foster care today. She is the director of FosterClub, a national network for young people from foster families.
Read More Now