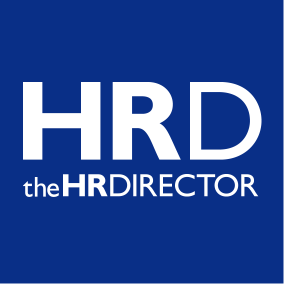 The mental health issues related to the pandemic are well documented – but businesses need to remember to treat the health of international workers holistically. Different countries have placed different restrictions on their residents – including total bans on leaving the home, closing schools and restricting travel.
This has reduced mobility, created problems with juggling and the children, and made it difficult to support relatives. It is important that employers of overseas employees understand the challenges their international employees continue to face and provide holistic support for their health and wellbeing, including physical, financial, practical and emotional support, to help them deal with pandemic-specific issues .
Sarah Dennis, International Director at Towergate Health & Protection, said, "Physical, financial and mental issues are just some of the areas that need to be considered when looking at the bigger picture of the health and wellbeing of overseas employees. The Covid-19 crisis will have affected many areas of wellbeing. It is therefore important that all areas are supported so that employees can cope with this challenging time. Health and wellbeing support that provides practical solutions to real problems can help employees regain control at a time when many can feel like free falling. "

Get your physical well-being going again
At one point during the crisis, a third of the world's population was at a standstill due to Covid-19. The largest enforcement was in India, where 1.3 billion people were ordered to stay home for 21 days. In Dubai, people were forbidden from going outside to play sports and they needed permission from the police to leave their homes in an emergency. With fewer opportunities to exercise during lockdown, increased inactivity can have a negative impact on physical health. Research from Italy has shown that muscle wasting can occur in as little as 48 hours. It is important that companies do not overlook the physical health impact of the pandemic and support this important area. For example, employee benefits may include online workouts that can be done at home. Wearable technology enables employees to track, maintain, and improve their fitness. Online hubs offer a wealth of specialist information and help improve fitness.
Likewise, increasingly sedentary lifestyles and homeworking are becoming detrimental to health in a way that requires more intervention than just increasing exercise. Illnesses may need medical treatment, but staff may be too scared to seek professional advice in person for fear of catching Covid-19. Health problems can spiral into a spiral due to inaction. Therefore, it is important that employees are encouraged not to postpone solving problems and to continue seeking medical assistance during the crisis. Remote health services like access to virtual general practitioners can eliminate the need to visit a medical facility and provide remote assistance. International health professionals can also provide advice on where to receive treatment during the pandemic and what steps can be taken to reduce the risk of spread within local medical facilities and further alleviate employee concerns. It is important that overseas employees are encouraged to use this assistance.
Combating bad habits triggered by lockdown
With nearly half (48%) of people putting on weight and drinking 29% more alcohol, the pressures of lockdown can have negative effects on overall health. It is important that the habits caused by bad lockdown are nipped in the bud – such as access to quality nutritional information and access to professional support for more serious problems.
It can make all the difference when such support is tailored to the individual. Personal profiles can be created as part of some wellness services, e.g. B. Global employee assistance programs so that content and help can be tailored directly to the individual's circumstances. For example, if an employee has raised concerns about smoking too much, smoking cessation assistance can be provided. Assistance can also be provided to those who are overly dependent on alcohol or other substances during the pandemic.
Reduce external pressure with practical support
Many aspects of life were affected during the pandemic, and it's important for companies to remember that it wasn't just their work lives that changed for employees. Some had to juggle work and children during school closings around the world, others were unable to visit elderly relatives due to travel restrictions, and family finances may have come under pressure. At such times, employees need practical help. This may include help with finding support for potential child and elderly care or assistance with debt management. All of this can be a big lift and help overseas workers regain control. It is imperative that the advice is also localized so that employees who are experiencing problems can receive appropriate support.
Sarah Dennis sums up: "The pandemic has severely affected the health of employees wherever they work in the world. As countries find themselves in different stages of restraint and recovery, companies play an important role in holistically supporting the health of their international workforce. While mental health is a crucial element of wellbeing, physical and financial aspects shouldn't be overlooked. The pandemic has put down many gauntlets for employees internationally. Supporting health and wellbeing will help them weather the storm better. "