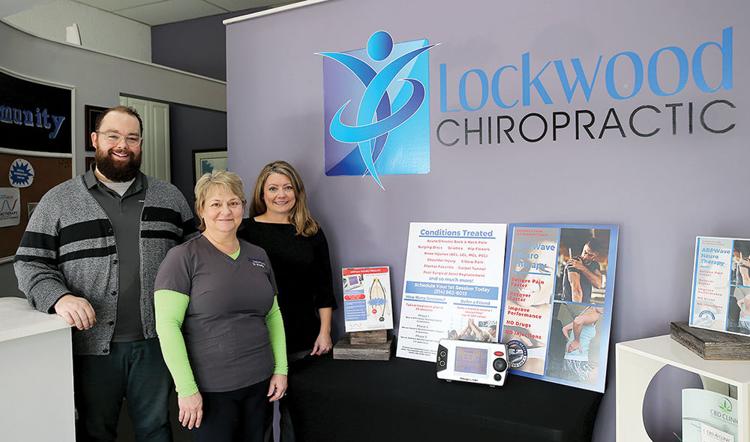 From left: Dr. Tobias M. Terhaar, Dr. Sharon K. Whalen and Dr. Kari basement curse.
Lockwood Chiropractic has been a living member of the Webster Groves community since 1980. Dr. Sharon Whalen is committed to helping patients achieve their maximum health at every stage of life. The practice offers chiropractic, acupuncture, functional medicine and functional rehab. Customers appreciate the personal attention and the relaxed, comfortable atmosphere at Lockwood Chiropractic.
Chiropractic is a neuromuscular specialty that focuses on your body's function and balance. "By treating the underlying causes, not just the symptoms of physical problems, chiropractic helps the body recover fully," said Dr. Whales. "Chiropractic is certainly effective for musculoskeletal pain conditions, but it is also a very effective treatment or co-treatment for headache, earache, chronic sinusitis, prenatal / postnatal ailments, arthritis and neuralgia of the hands and feet."
Dr. Whalen is proud to announce that Lockwood Chiropractic is the first St. Louis clinic to offer its customers the revolutionary ARPWave neurotherapy. This therapy has been widely used by professional athletes for over 15 years. ARPWave is a patented and proprietary high frequency bioelectrical system that localizes the source of pain. The unique system from ARPWave solves chronic back and neck pain, sciatica, hip flexor injuries, shoulder injuries, elbow pain, knee injuries, plantar fasciitis, postoperative joint replacement in the carpel tunnel and much more!
Lockwood Chiropractic employs three doctors: Dr. Sharon Whalen, Dr. Kari Keller-Fluchel and Dr. Tobias Terhaar. The newest employee, Dr. Tobias Terhaar, specializes in functional rehab and ARPWave neurotherapy.
"I just left and I feel like a new person. Dr. Whalen is such a kind soul with great character by the bed. " said a satisfied customer.


113 W. Lockwood Ave. • Webster Groves • 314-962-6015
www.lockwoodchiropractic.com