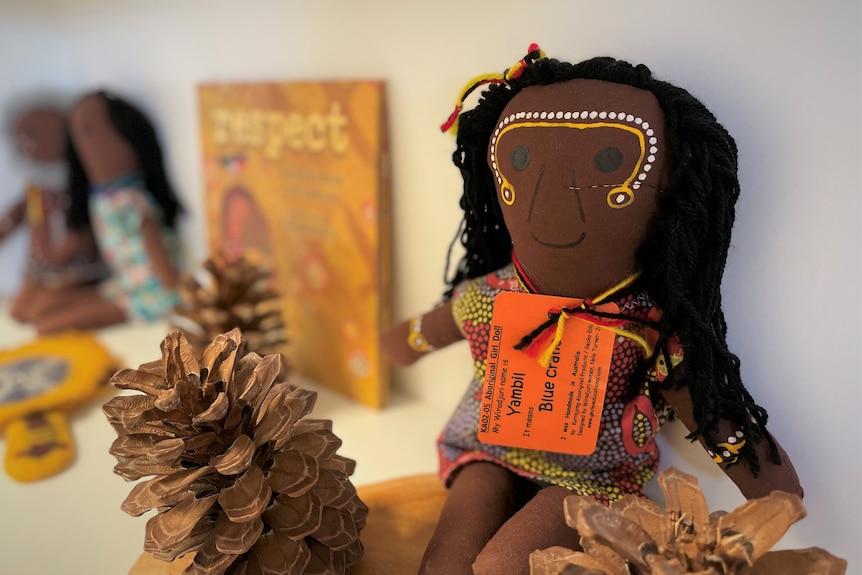 A childhood trauma left some deep scars at a 230-student elementary school in northern Victoria.
Important points:
The Mooroopna Primary School has created an integrated early intervention center to support students and their families
The center will include a mother and child health nurse, a play therapist and a pediatrician to ensure holistic on-site care
Recent data shows that 60 percent of students in the school are underdeveloped in two or more areas when they enter school
For many students, it starts before they enter the school yard.
Some have been exposed to domestic violence, others have been exposed to alcohol and drug abuse, or poverty and homelessness.

And in culturally and linguistically different communities, many suffer psychological wounds after fleeing from war-torn countries.
Too often such children can be put in the "too hard" basket.
And it is only when they leave high school, many already rooted in destructive cycles, that the services pick them up.
But Mooroopna Primary School believes there is a solution – and it starts in early childhood.
The director of Mooroopna Primary School, Steve Rogers, hopes that the integrated spring center will give all Mooroopna youth the best start in life.
ABC Goulburn Murray: Charmayne Allison
)
"We can either spend some time, money and energy supporting these young children, or at some point we will complain that they are doing the wrong thing and they may even end up in jail," says Director Steve Rogers.
New center aims to create a bright future for families
The latest data shows that an astonishing two out of three students at Mooroopna Primary School are poorly developed in two or more areas at the start of school.
According to the Australian Early Development Census, these include social, economic or physical vulnerability and communication difficulties.
Local pediatrician Peter Eastaugh says that many of these children have had their neurological "wiring" damaged by environmental trauma.
But he believes this can be reversed through early intervention, such as the school's new Mooroopna Integrated Early Learning Center.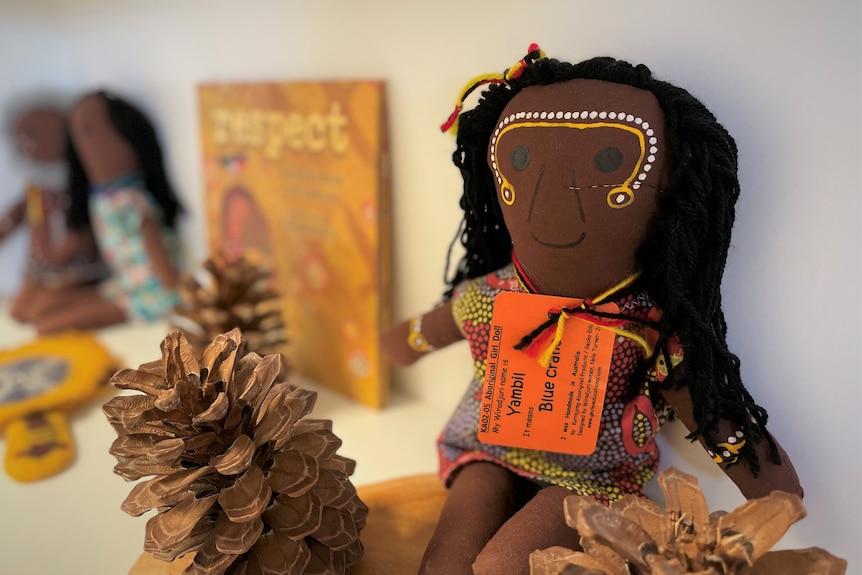 The aim of the center is to support families from pregnancy to the end of primary school.
ABC Goulburn Murray: Charmayne Allison
)
The center is one of 10 Our Place locations by the Victorian Government working to expand opportunities for children and families from severely disadvantaged communities.
There is a mother and child health nurse on site, as well as a pediatrician and a play therapist are due to start soon.
The center also has a playgroup, children's facilities – which will open in the third semester – and will eventually introduce a long-term day care center.
For many families, especially those affected by trauma, the prospect of access to multiple services can be daunting.
But this hub will have a "one-stop-shop" for up to 100 children.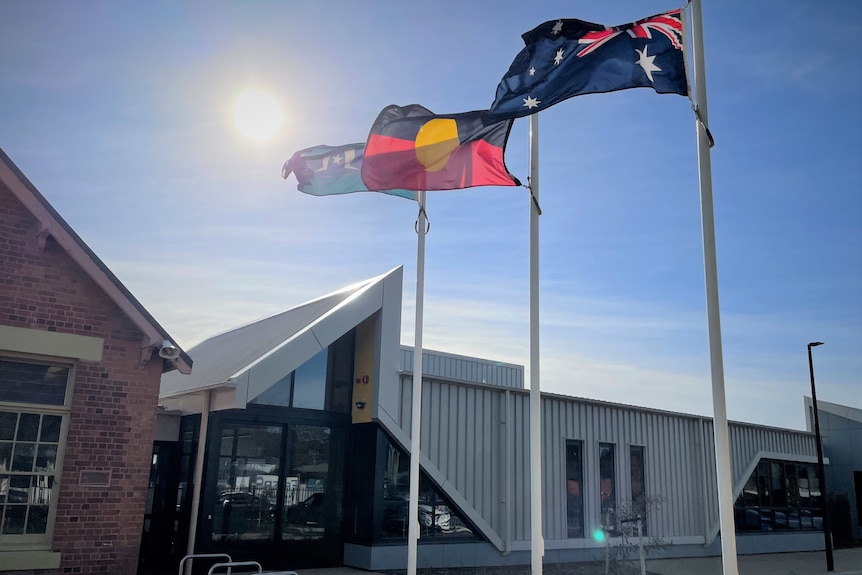 The Mooroopna Integrated Early Learning Center aims to support students and families on their way to a bright future.
ABC Goulburn Murray: Charmayne Allison
)
Sally Rose is on the Greater Shepparton City Council who administers the center's youth services.
She says the center will support families from pregnancy through elementary school.
"That creates this security," she says.
"We can't take [the trauma] gone, but we can give them a safe place where they are welcomed and valued. "
Essential services in one place
Mooroopna mother Billie-Jean Kirby with son Jonah Ponting, 11 months.
ABC Goulburn Murray: Charmayne Allison
)
The three sons of the Mooroopna mother, Billie-Jean Kirby, Lennix (10), Samuel (7) and Ezra (5), attend the Mooroopna Primary School.
One day their youngest Jonah, 11 months old, will join them.
Fortunately, Ms. Kirby's children have never experienced trauma.
But she comforts her knowing that therapy and pediatric services are available at the school if they are ever needed.
She's already visiting the centre's mother-and-child health nurse and hopes to ease Jonah's transition into elementary school by taking him to the playgroup and on-site kindergarten.
"If it's in one place, it just makes it easier," she says.
"I feel like I'm preparing my boys for the best possible future."
The center plans to roll out more services in the future, with all growth being community led.
"Every family loves their children, every family wants the best for their children," says Ms. Rose.
"Sometimes they need a little support for that, that's our goal."
Find more local news
Read More Now