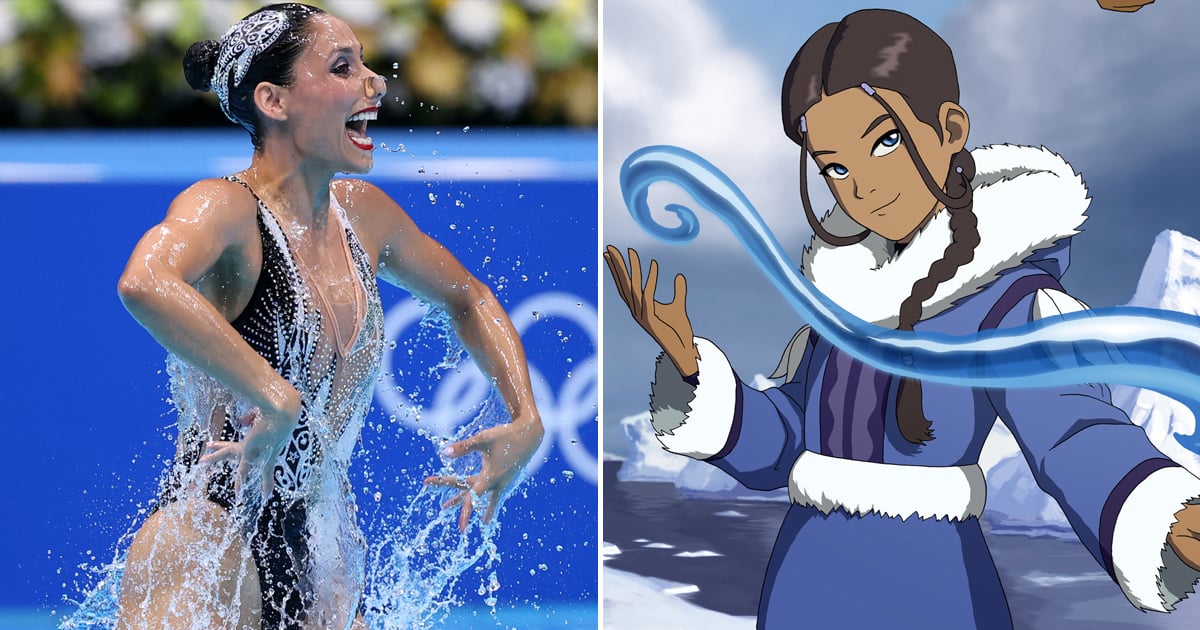 Olympic gymnasts are not the only ones with a dazzling sense of style. On August 2, Day 10 of the Olympics, Mexican synchronized swimming duo Nuria Diosdado and Joana Jiménez García all pulled off their fancy jerseys that included a subtle yet heartfelt nod to one of our favorite TV shows at the beginning of 2000s: Avatar: The Last Airbender.
The black and white pure outfits, designed by the Mexican brand Gilling Activewear, each featured the koi fish Tui and La, known as the spirit of the moon and the spirit of fish, respectively, in the Nickelodeon show. In the first season of the cartoon, it is revealed that Tui and La, like the ancient Chinese philosophy of yin and yang, maintain balance on earth with their "eternal dance of push and pull." Like the koi fish, the duo demonstrated an elegant harmony with their fascinating underwater routine, making their outfits fun and appropriate for the competition.
As if their looks weren't pretty enough, the back of Diosdado and Jiménez García's outfits show the four elements – water, earth, fire and air – stylized as in the TV show and covered in rhinestones. Since we do not actually get water to flow around the room, we are convinced that this is proof that they are both secretly water buoys. So yes, we think Aang and "gaang" would be very impressed. See if you can see Avatar: The Last Airbender references from all angles ahead.