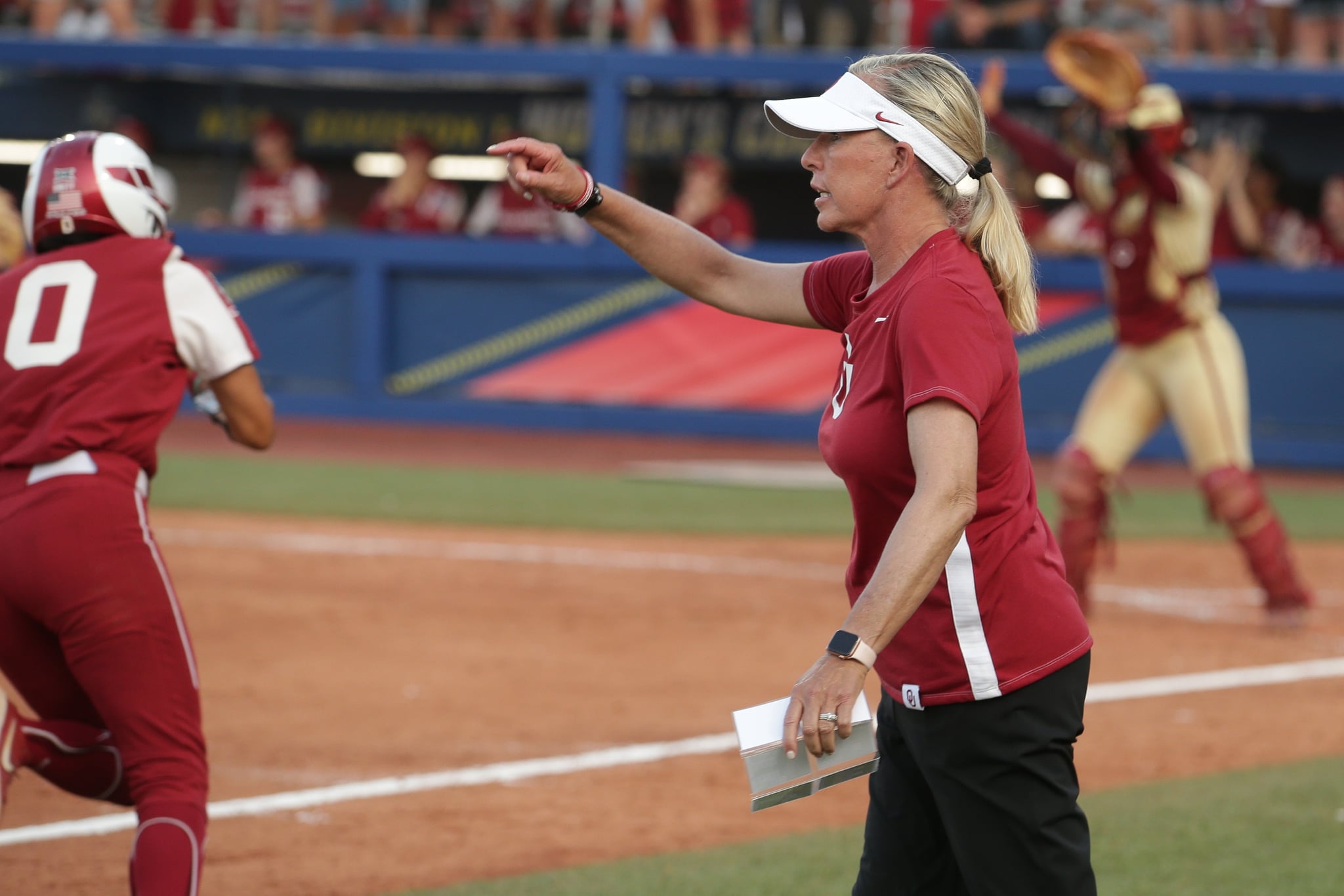 Now we have time and time again seen how men's and women's sports just are not treated equally. Look no further than the pitiful weight room situation during this year's March Madness tournament (the upgraded version after a major public uprising was too little, too late) for the four-time World Cup-winning USWNTs quest for equal pay.
Legendary Oklahoma Sooners softball coach Patty Gasso, who came out of her fifth Women's College World Series (WCWS) victory, spoke openly about the inequalities softball players face, especially in the NCAA. She was a guest on the ESPNPlus show Stephen A's world with host Stephen A. Smith and brought up the differences in changing rooms, amenities and instant play among other things.
"As much as people like to see us – and there is a lot of revenue and a lot of eyes on this championship, it's the fastest growing sport that America is watching and the numbers show it – and yet we are still not treated or have the same opportunities, facilities as others do, "she said on the show. "And that's sad for me."

She stated that teams must find their own batting cages during WCWS, which is "unheard of." It is certainly unacceptable for softball teams competing at this level.
"I'm not really someone who's a big proponent," she said during the interview. "I'm not one to speak up. I usually let others do it. But I'm brave and try to stand up more for this sport to say that these players and these coaches and these teams deserve more."
During WCWS earlier this month, Gasso talked about how planning was "not right" when Oklahoma played Florida State at. 23.50 in a game that did not end until after 2am. "If we're about welfare for student athlete … then do something," she said at the time. "I do not know who needs to do something. But that these guys come home at three in the morning and then prepare for the next day – it completely throws off your rhythm of sleep, hydration, of eating. "
See more of Gasso's appearance from Smith's ESPNPlus show below.
Oklahoma coach Patty Gasso spoke about the facilities at WCWS. pic.twitter.com/eXR2DeemZN
– ESPN + (@ESPNPlus) June 14, 2021