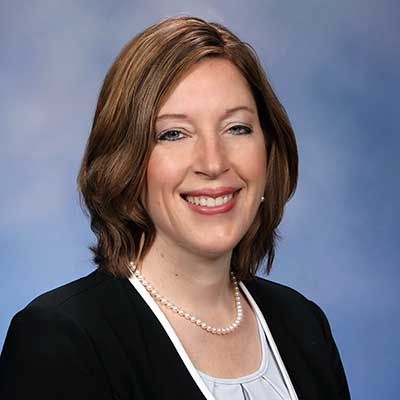 After her extended hospital stay, she received intensive subacute rehabilitation. When she was medically stabilized, Lisa moved to a group home with a small number of other people and requires skilled care around the clock to continue to lead the high quality life she currently leads. Without their ongoing support from qualified healthcare providers, it would decline significantly. And while she needs help with the most basic tasks like getting dressed, bathing, and moving from her bed to her chair, her quality of life is maximized and sustained as much as possible.
This highly qualified, individual support is of inestimable value to Lisa.
The clock is ticking on Lisa's quality of life. Starting July 1, the new fee schedule will come into effect, reimbursing only rehabilitation agency providers for 55 percent of the Medicare fee schedule. This will likely cause many rehabilitation providers, group homes, and others in Michigan to go out of business.

Let me be clear: without intervention and a change in state law, Lisa could be homeless after July 1, or possibly be relocated to a facility that may not be the best place for her complex injuries. Lisa will certainly lose function and quality of life.
To add insult to injury to these violations, insurance companies continue to make record profits. These revenues continued in 2020 at a time when so many were struggling to adjust to the challenges of the COVID-19 pandemic.
So what can we do? For starters, House Bill 4486, introduced by Rep. Doug Wozniak, and Senate Bill 314, introduced by Sen. Curtis Hertel Jr., have stalled in the legislature and have not yet received a committee hearing. These invoices offer a technical solution for the provider's fee schedule and are cost-neutral. If passed, HB 4486 would enable patients to continue receiving the direct, skilled care they urgently need and can rely on without compromising cost controls.
Legislators have the ability to help car accident survivors and their families by improving car insurance laws – but time is running out of steam. The House and Senate Insurance Committees must act now.