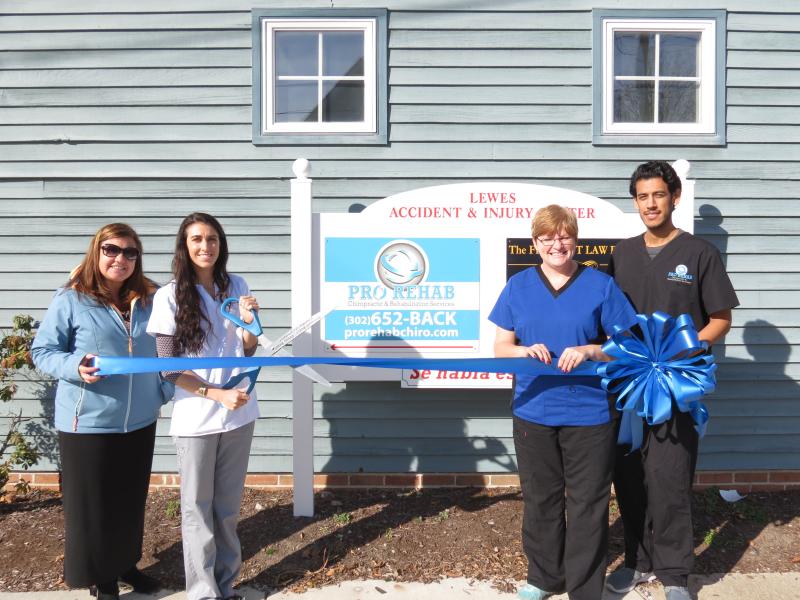 The Rehoboth-Dewey Chamber of Commerce welcomed Pro Rehab Chiropractic on December 19th with a ribbon cut in the chamber.
The Pro Rehab Chiropractic Team strives to provide excellent treatment for their patients. They treat patients for many ailments that result from car accidents, work and sports injuries, and much more. Pro Rehab will develop an effective treatment plan tailored to the needs of each individual patient. Not only do they relieve patients' pain, they also support them on their way back to health.
Pro rehab bureaus use the latest technology for rehabilitation services to isolate problem areas faster and more accurately than traditional methods. They offer many services including: cryotherapy, acupuncture, electrical stimulation, gait training, home exercise, intermittent compression, isokinetic assessment / exercise, joint mobilization / manipulation, therapeutic massage, and cupping. Pro Rehab Chiropractic is Workers Comp and Auto Accident Certified.

Pro Rehab Chiropractic moved into its new Lewes office in May. They are located at 105 W. Fourth St., Lewes.
Call 302-652-2225 to schedule an appointment or for more information.