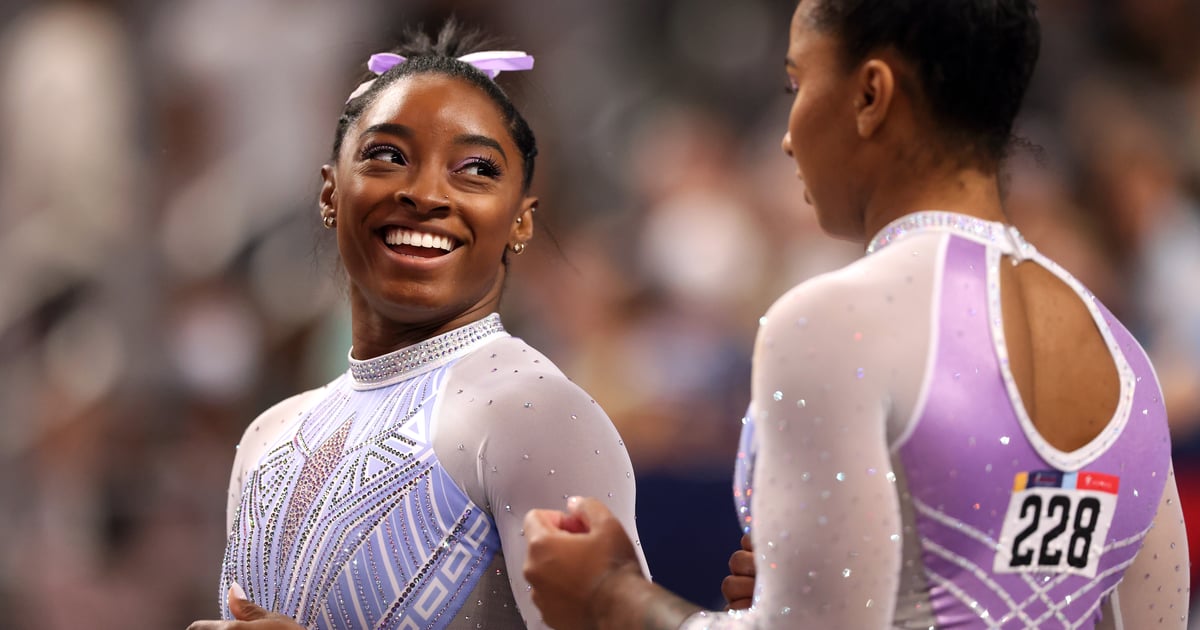 Simone Biles is the greatest athlete in women's gymnastics, no questions asked. Can you guess who the most decorated gymnast, period, is in the history of the World Cup? Yes, it's her too. On June 4, the first night of the 2021 U.S. Gymnastics Championships for seniors, the 24-year-old came out to flip a jersey that subtly showed off her accolades – on her right shoulder was a cute (but mighty) crystal goat .
The goat has made an appearance before. Just a few weeks ago at the GK US Classic, where she presented her iconic Yurchenko double pike vault, it was there on her middle back in all its jeweled glory. The goat also took part in the trip before the American Gymnastics Championships in 2019.
All of these goat-embellished knitwear are from GK Elite, the official clothing provider for the American women's and men's gymnastics team. Putting goat, a goat goat, to be exact, on some of her competitive leotards was actually Bile's idea, the brand's commercial manager, Matt Cowan, told POPSUGAR. "She came to us and said, 'I want to go with the goat,'" he remarked, adding that she is extremely involved in the design process and that was her way of making a statement. The aforementioned training suit from the 2019 Nationals was the official debut of the Crystal Goat, Cowan said.

Biles is about to claim a record seventh national all-round title – breaking her tie with gymnast Clara Schroth-Lomady, who also has six national all-round titles on the women's side – and we'm glad she this good luck charm to keep her company. (Not that she needs it a bit.) Cowan confirmed that Biles will be wearing a new goat-adorned jersey for the second session of the championship on June 6 with the symbolic animal elsewhere on the fabric.
Going forward, take a closer look at this jersey from the first session of 2021 nationals; plus, see where you can buy a tracksuit version, sans crystal goat, designed by Biles. (The goat is reserved for the GOAT himself!) It is record-breaking, gold medal energy, and our vote for the official Simone Biles mascot is. . . drum beats please. . . Goldie, Goldie, the triumphant goat.