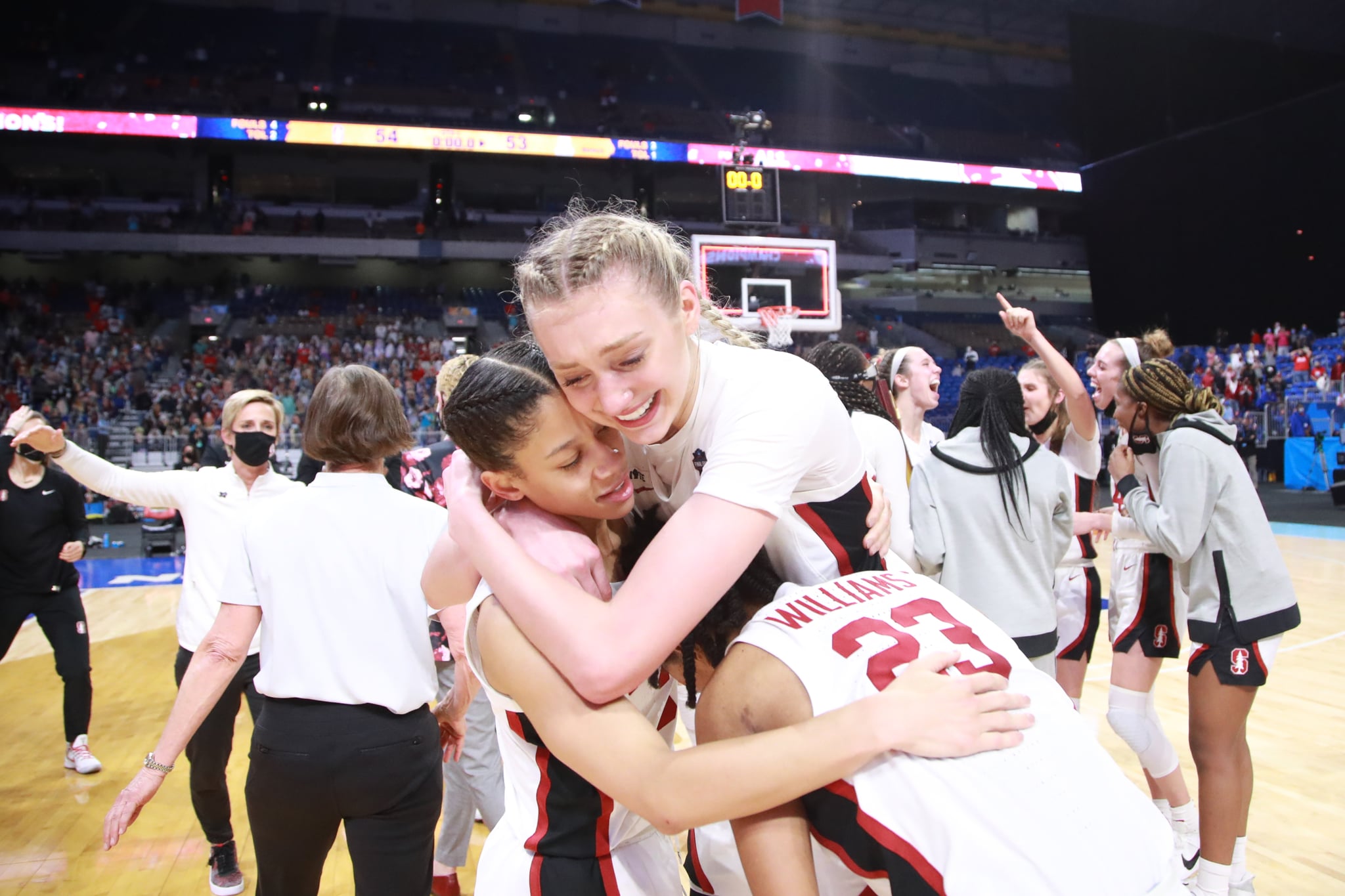 WHEW. In a nail-biter of a national championship, Stanford beat Arizona 54-53 Sunday to pull off an exciting NCAA women's basketball tournament. It is their first national title since 1992, and the overall Pac-12 showoff between Cardinal No. 1, the top-ranked team in the tournament and No. 3 Wildcats lived more than the billing.
Both teams set a blistering pace in the first quarter. Stanford started 12-3, but Arizona tightened it up in the second quarter with hard defense. After shooting 3-17 in the first quarter, Arizona went on a 12-2 run over the Cardinal and grabbed a point by a point with five minutes left in the second quarter. Stanford fought back and went into the break win 31-24, but in the second half Arizona used their speed and skill in the transition to turn revenue into points.
It added up to an exciting fourth quarter that came down to one last summerbeater with Arizona behind one. The Wildcats' standout guard Aari McDonald (22 points in the game) got the ball and met three Stanford players at the three-point line, but still managed to get out of a shot. The ball bounced off the edge as the final buzzer sounded and confetti came to rain down with Stanford hanging on to the win.

Both teams came into the game after overcoming great adversity. Stanford played nine weeks in a row on the road when Santa Clara County's COVID-19 restrictions banning sporting events forced them out of their home court. Meanwhile, Arizona proved almost all wrong by going on a fantastic run through the tournament that culminated in a dominant victory over No. 1-ranked UConn and AP Player of the Year Paige Bueckers. That gave Arizona head coach Adia Barnes a chance to become the third black female coach to win the final and the first since South Carolina's Dawn Staley did so in 2017.
Stanford showed their depth in the win as they have all tournaments, but with 17 points and eight rebounds, Haley Jones earned more than the game's most outstanding player award. Stanford coach Tara VanDerveer, the winning coach in Division I women's basketball, noted that the team did not play their best game – which had a lot to do with Arizona's resilience and skill in the coupling – but that it was enough to win. "I'm very proud of our team. We stormed storms," ​​VanDerveer said in a post-match interview with ESPN. "We picked up when we needed it … I would not say it was a beautiful game, but it was a cruel game." Above you can see the highlights from a game we will not forget.