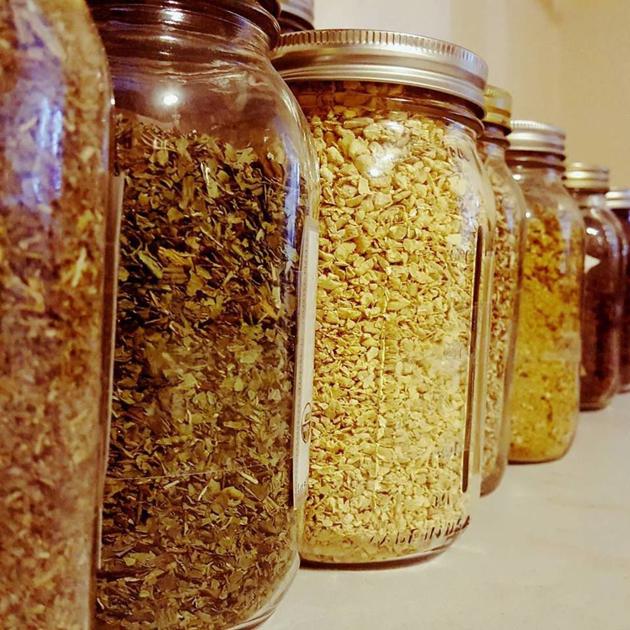 When someone tells longtime meditation teacher Clifford Carter that he meditates terribly, he finds the "landmine," as he likes to call it, that holds it back and neutralizes it.
"If you breathe, you can meditate," says the founder of Inner Warrior Spirit, a nonprofit that focuses on teaching meditation, including in the Colorado prison system. "People believe that they have to meditate for a certain time or in a certain place. You can drive down the street and focus on your breath. The whole purpose of meditation is to calm the nervous system and slow the mind so that you can clearly see what is happening inside and why, and it is important and it serves you. "
Carter, a Cañon City resident, will be one of around 20 vendors at this year's Pikes Peak Herb Fest, presented by the Essential Wellness Society. The free event will take place on April 10th at the Westside Community Center and will include Herbalists, Rick's Garden Center, the Pikes Peak Mycological Society (Mushrooms), a lactation consultant, a chiropractor, essential oils and other holistic modalities. Plants and homemade products are available for purchase, and there are educational presentations, a free daily seed and garden swap, an outdoor children's area, live music, door prizes, and food trucks.

"It's herbalists who come together and inform the community that there are alternative options or complementary methods," said Sarah Grant, herbalist and founder of the Essential Wellness Society. "I wanted to teach about herbs that they can be grown and enjoyed and used in the kitchen, in the garden or medicinally. Incorporating herbs into your life is very beneficial. "
Around 400 to 600 people visit the annual festival. Masks and distancing apply to this year's event.
Carter started his nonprofit five years ago due to the trauma and post-traumatic stress disorder he experienced in the US Navy in 1980. He learned to meditate in the 90s and found it was something he enjoyed. It led him to spend a long time in Buddhist monasteries and even to be ordained a Buddhist monk once. He ended up in Broomfield, where he worked for an airline company as an upholsterer for 30 years. The work was physically demanding and eventually he needed operations on his hands that made him unable to work.
This enforced silence earned him a lot as he sat at home, couldn't do much, and wondered if he could ever go back to work. He's been on treatment for PTSD through the Veterans Administration since 2009, but with so much extra time to dig into his life and past, the trauma he'd left in the '80s pushed to the surface. It was one of the darkest times of his life, he says.
"I had to do something that would force me to have a purpose and value. In the military, we are part of something bigger than ourselves and we have a purpose. If you get out of the military, everything goes away, "says Carter. "When I got out of treatment, I said I have to do something. What do I know? I knew meditation. "
He felt the urge to bring this knowledge to the prison system and was able to teach meditation at the Denver Women's Correctional Facility and Cañon City prisons until the pandemic stalled his work. He hopes to start again soon.
He believes the most important thing to teach people is to teach them to let go.
"The faster we can let go, the faster we will feel okay," he says. "The only reason we hold onto things is because past experience has taught us that this is bad or good. I teach the path through meditation and breath work to connect with sensations and to accept them when they come and let go. "
Living well: Reaching spots of wisdom on the long path of life
During the Herbal Festival, Carter offers free meditation at 12:30 p.m. When space permits, he works one-on-one with people who want to learn to meditate or refresh their practice throughout the day. He will also have homemade meditation pillows and other accessories for sale.
"A lot of people will say I can't meditate because my mind is too active," he says. "I have ADHD (attention deficit hyperactivity disorder) and have been sitting for five and a half hours. Past experiences are the obstacle. We believe we can't do something because we were told we couldn't do something, or we did and were told we weren't doing it right. "
Contact the author: 636-0270
Contact the author: 636-0270
Read More Now