I have loved eating vegetables for breakfast. I am serious! Ever since I learned about calorie density and started following the starch solution, my taste buds have changed and I want them in the morning. They are low in calories and high in fiber, making them perfect for weight loss. For the past two months, I have been adding shredded carrots to my oatmeal as an easy way to get more vegetables into my breakfast. It tastes like carrot cake and helped me lose eight pounds!
Pairing my oatmeal with extra vegetables helps fill me up and keeps me energetic and full for at least three hours. Steamed broccoli or cauliflower are my good things to add about 100 calories, 15 grams of fiber and 10 grams of protein to the meal. This carrot cake steel-cut oatmeal is sweetened naturally with banana, with generous amounts of cinnamon and pumpkin pie spice added to really intensify the carrot cake flavor. It's so easy to prepare a big batch of six servings on Sunday. To keep them fresh I like to store them in individual glass containers, put three in the fridge and three in the freezer. If you try this, you can fill your oatmeal with raisins, pecans, flaxseed, extra fruit or plant-based yogurt. I like to enjoy mine without refills!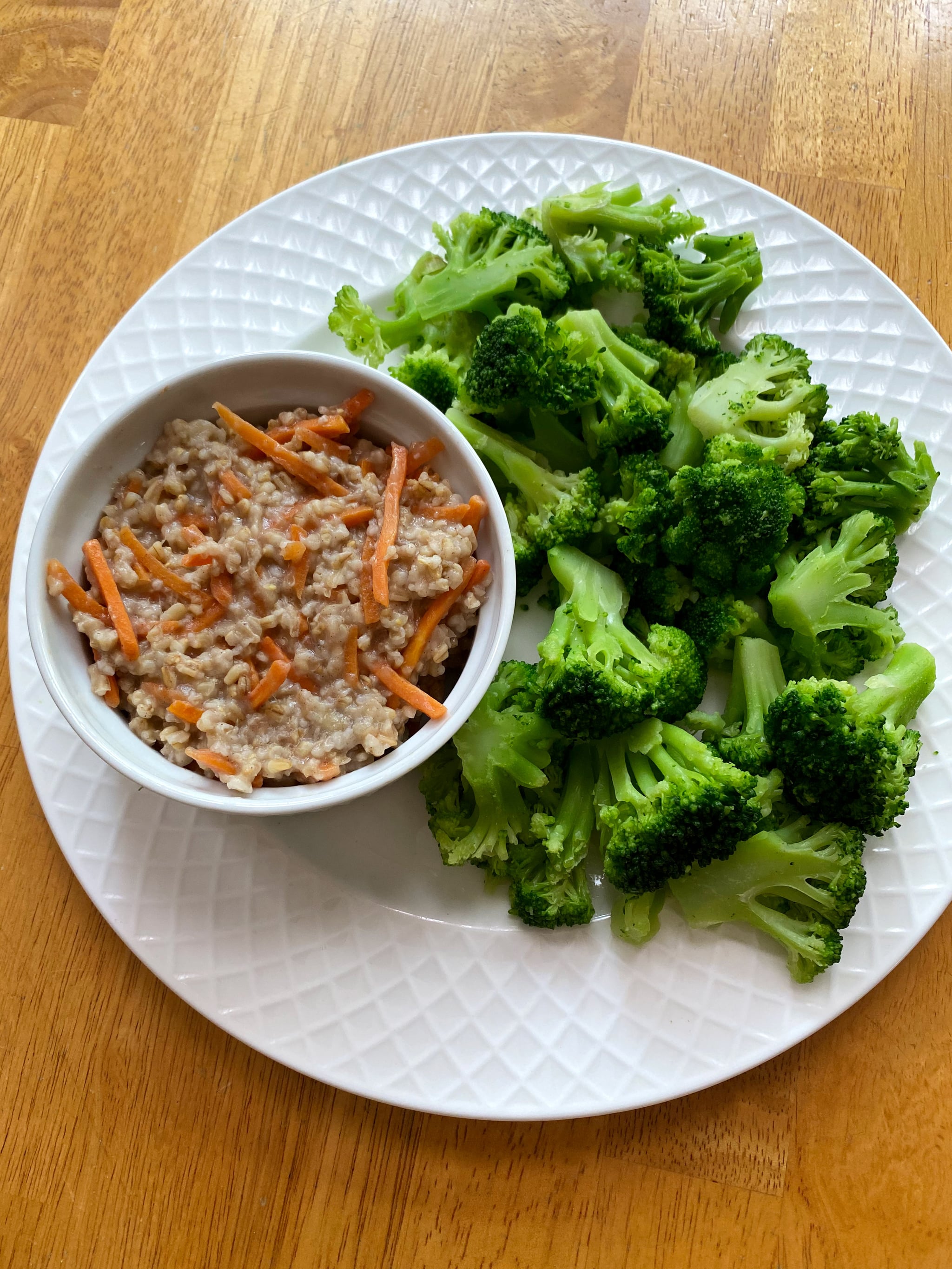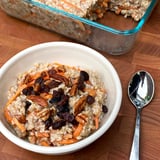 ingredients
1 1/2 cups steel cut oats
3 1/2 cups water
10-ounce bag of shredded carrots
3 bananas (fresh or frozen)
2 teaspoons cinnamon
1/2 teaspoon pumpkin pie spice
Driving directions
Add all the ingredients to a saucepan and cover. Cook high until it starts to boil.
Reduce to a simmer, and cook for 20 to 30 minutes, or until desired texture.
Remove from the heat and use a fork to mash the bananas.
Pour the mixture into a six-cup container, and when cool, cover it and place in the refrigerator overnight.
The next day, cut into six portions. I like to put all six in separate containers and place three in the fridge and three in the freezer.
When ready to eat, microwave for 90 seconds if it was in the fridge and three minutes if it was in the freezer. Add the desired filling and enjoy!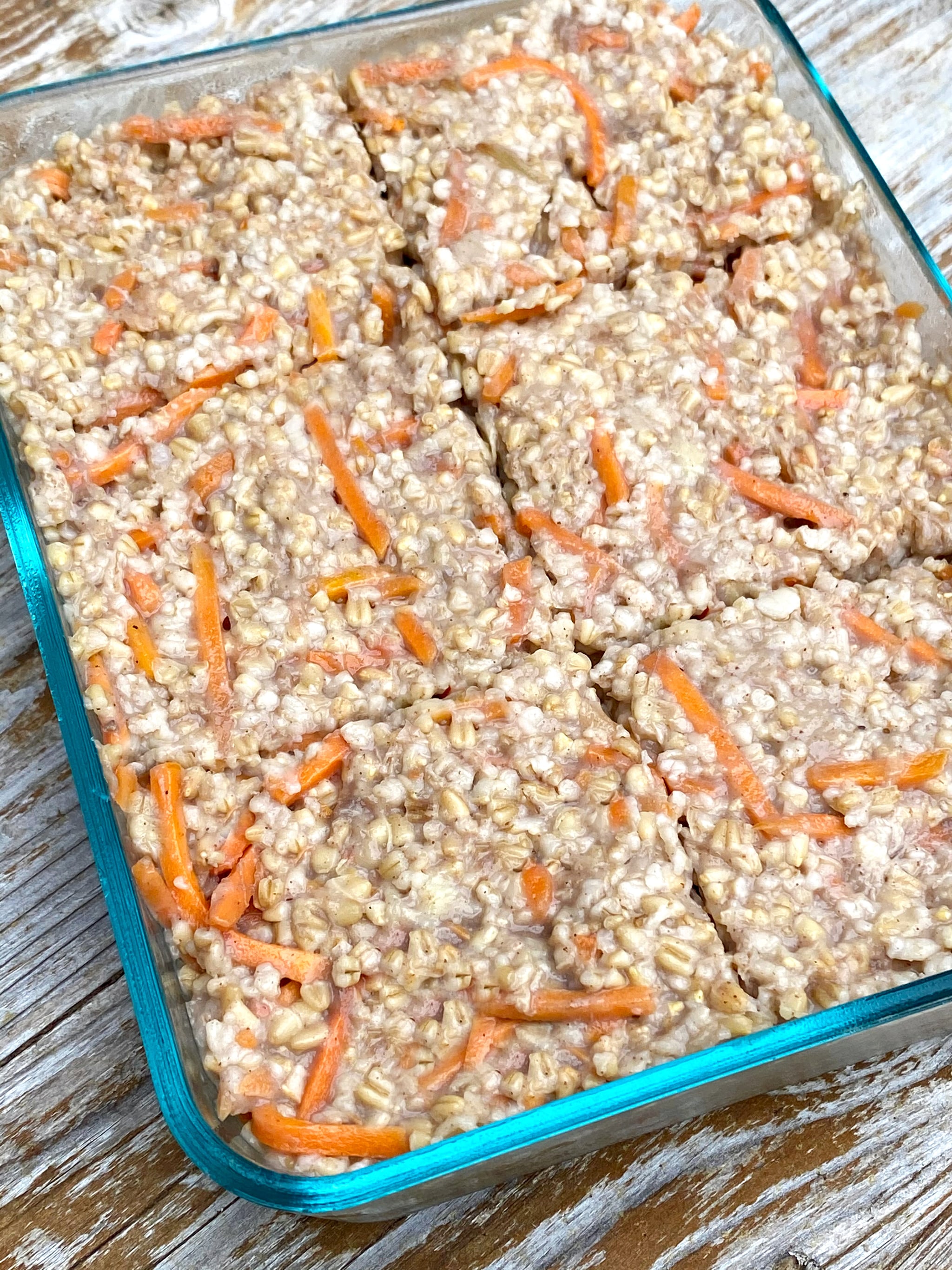 Here is a nutritional information for a serving from verywell.com: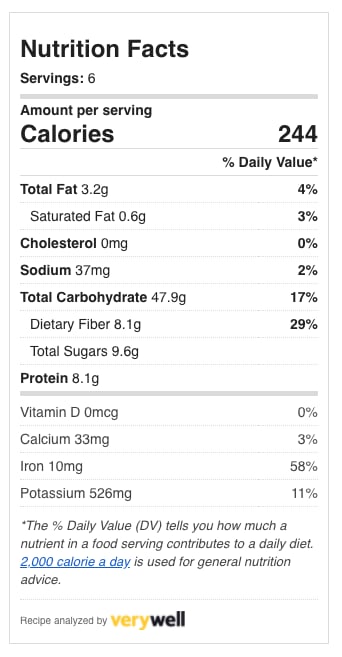 Information
Category Breakfast / Brunch Yield 6 servings Preparation time 5 minutes Cooking time 20 minutes Total time 24 minutes, 59 seconds
Nutrition
Calories per. Portion 244