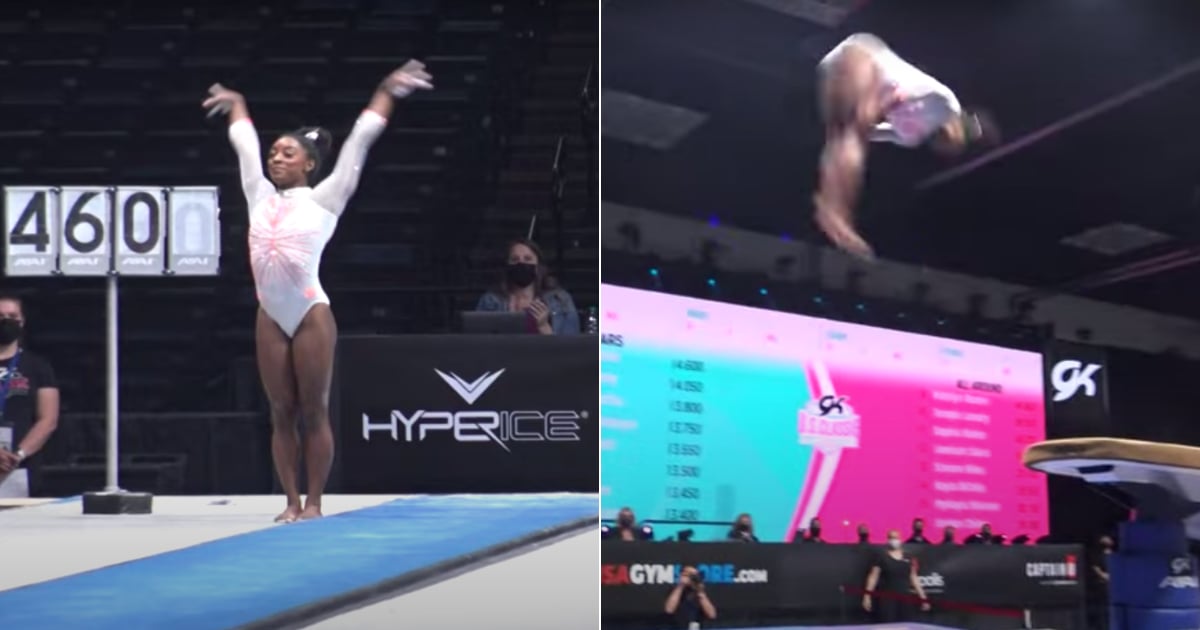 Simone Biles debuted her new vault, a Yurchenko double pike, during the second session of the 2021 GK US Classic on May 22 (after her high-flying floor performance). She reached the top in all-around and it was her first competition since the 2019 World Cup, where she won her record fifth worldwide gold medal and officially became the most decorated gymnast in the history of the World Cup.
This new skill, a rounding on the springboard associated with a rear hand jump on the vault and two backflips in a pointed position, is one that no woman has ever tried in competition. Biles received a massive 16,100 for her historic performance and plans to compete vaulting at the Olympics in Tokyo after her qualification (although she is basically a shoo-in for the Games this summer). When successfully landed there, it would be named after her in the FIG Women's Artistic Gymnastics Code of Points and mark her fifth name-bearing skill.

"I was really nervous when I chalked up," Biles said according to ESPN as she showed off the vault during the May 21st exercise. "I was like, 'It's OK, I've done this so many times.' I've been doing this for several months now. So I felt prepared and I knew I was prepared, it was just the first landing out there in the arena. "Here she is, seen in the video above, breaking barriers as she always does. Are you even surprised?