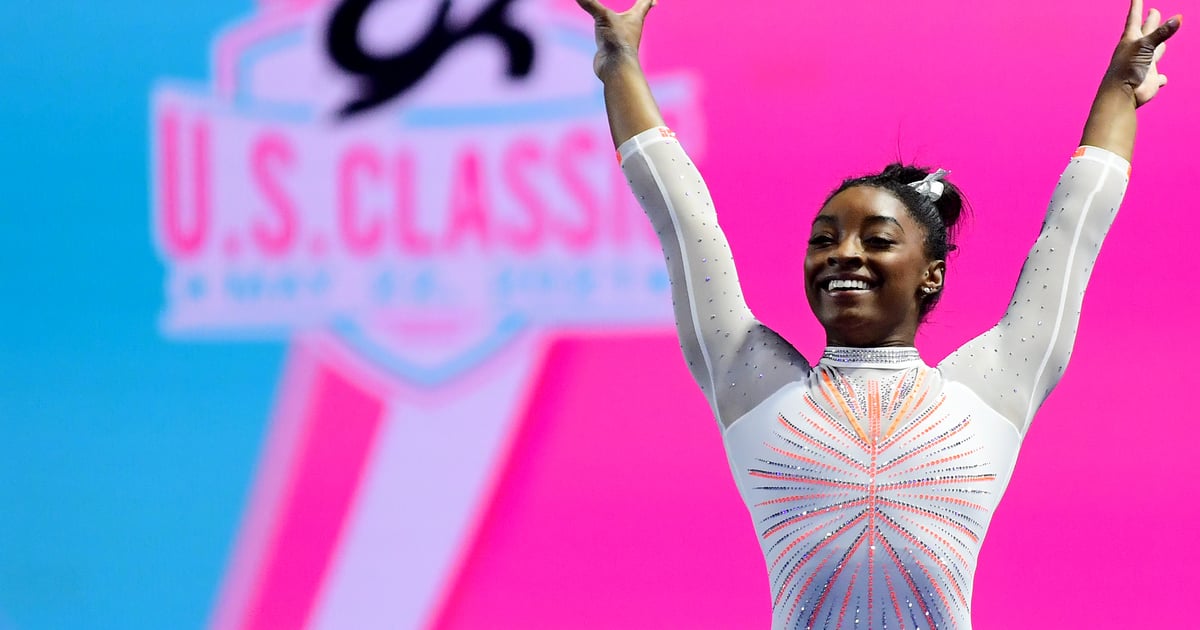 Simone Biles took the floor at the GK US Classic in 2021 on May 22, as if she had never gone. It was the first time she participated since the 2019 World Cup, and she adorned us with a routine display of choreography by Sasha Farber, her former DWTS partner. He visited Biles back in April to "clean up" the routine, and it's a show set to techno music. Even though she put her hands down on her last tumbling pass – an uncharacteristic mistake that shows that she is actually human – she still received a solid 14,250 due to her high level of difficulty. It was the best floor score in the competition.
Bile's floor routine featured signature skills named after her: a triple twist double backflip and a double layout half. It also highlighted a distinct part of her choreography, as she has done in her floor routines since 2015: a voice says, "Oh!" in the middle of the song and she puts her hand in front of her face as if shocked.

To make it even better, Bile's jersey was decorated with a literal rhinestone goat on the back. And not only did she debut with a historic vault, but she also finished in first place overall despite a fall on bars. See showstopping floor performance above. If all goes as planned, she will be heading abroad this summer to represent the United States on the women's Olympic gymnastics team, and we can not wait to see this again at the Tokyo Games. THE GOAT has returned!